Before we tell you more about Asrock's Ion-based nettop, try to imagine buying a complete desktop PC that costs as little as $350 and is both modern and stylish. Furthermore, this imaginary computer supports many new technologies, runs Windows 7 with ease and provides full HD playback. Additionally it consumes less power than a traditional incandescent light bulb under full load and generates almost no noise.
Our imaginary computer is about the size of a biscuit tin or about 19x19 cm. (7x7 in) with a height of just 7 cm. (<3 in). This computer sounds like the perfect HTPC and truth be told, it is.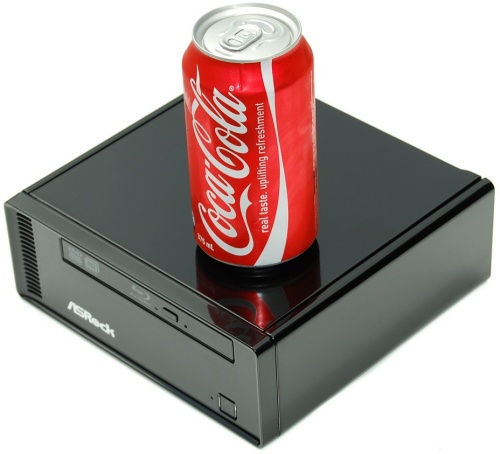 No longer a mere a figment of our imagination, let's get this thought out of the way. Despite paying little attention to the hype behind the Nvidia Ion, it turns out we loved Asrock's implementation of the platform. By combining Nvidia's latest chipset with the Intel Atom processor, Asrock has put together an extremely impressive low-profile computer.
View: Asrock Ion 330HT-BD Nettop Review
These articles are brought to you in partnership with TechSpot