As we discussed in our preliminary Radeon 5870 review, on ATI's horizon ATI was a follow-up to the Radeon HD 4870 X2, code-named "Hemlock XT", which in essence would put together a pair of Radeon HD 5870 GPUs on a single PCB.
Today AMD is officially unveiling the Hemlock as the new ATI Radeon HD 5970, hoping to expand its current dominance in single-GPU performance with the fastest single-slot graphics card on the market -- a title that until today was reserved for Nvidia's dual-GPU GeForce GTX 295.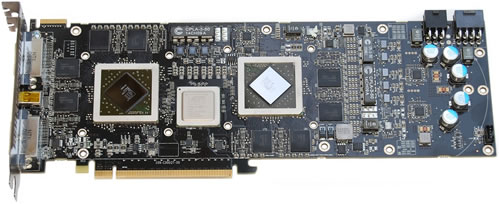 The Radeon HD 5970 looks to be well suited for the job. The GPUs used in this card use exactly the same configuration found on the Radeon HD 5870, while core and memory frequencies match those of the Radeon HD 5850. This provides the HD 5970 with an unmatched memory bandwidth of 256GB/s.
View: ATI Radeon HD 5970 Review
These articles are brought to you in partnership with TechSpot