Our fondness for Cooler Master's full tower computer cases began roughly three years ago when we reviewed the HAF 932. Its stylish, aggressive design was backed by an excellent build quality. The affordable price tag was the icing on the cake for us. At the time, it was easily the ultimate tower case and that opinion remains strong today. The HAF 932 Advanced and HAF X are among the finest full tower chassis money can buy at $150-$200.
Cooler Master has also released various cases under its "Storm" banner, a subsidiary tasked with "arming the gaming revolution." Naturally, this duty is fulfilled by developing new keyboards, mice, cases, mouse pads and audio gear for gamers. To date, the brand has released a strong lineup of mid-sized ATX cases, including the Sniper, Scout and Enforcer. We featured the Enforcer in our recent roundup and found it to be an excellent value at only $85.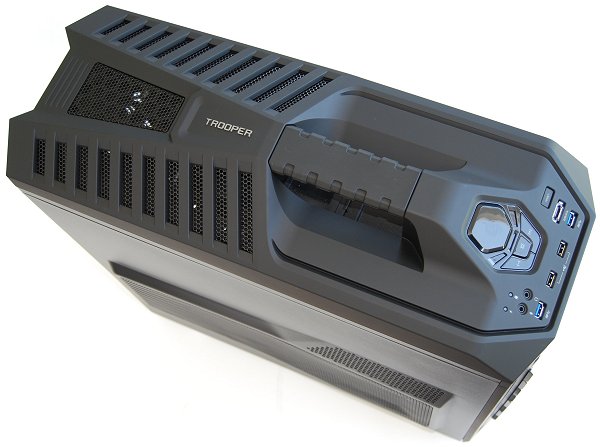 It's been a year since the HAF X's arrival, and Cooler Master may have already outdone itself... The CM Storm Trooper at $190 comes packing several new features: 90-degree rotatable 4-in-3 HDD modules, an easy-to-carry handle, a hidden toolbox to store private goods, a built-in fan controller, an external 2.5" storage drive X-dock and the ability to support up to 14 internal hard drives.
Read: Cooler Master Storm Trooper Case Review
These articles are brought to you in partnership with TechSpot.