It's been four years since Cooler Master unveiled its "CM Storm" sub-brand, which is now home to a strong lineup of enthusiast-oriented products including keyboards, mice, mouse pads, headsets and, of course, cases. Currently, the CM Storm chassis family includes the Sniper, Scout, Stryker, Enforcer and Trooper -- the last two of which we've found to be a tremendous value, especially the $80 Enforcer.
Updating one of its existing designs, Cooler Master recently launched yet another enthusiast-friendly CM Storm chassis, the Scout 2, which is priced at just $90 -- slightly less than the venerable HAF 922. Despite its relatively low price, the Scout 2 has plenty to offer, including ergonomic steel-reinforced carrying handles, USB 3.0 support and room for up to two SSDs, nine fans and any graphics card around.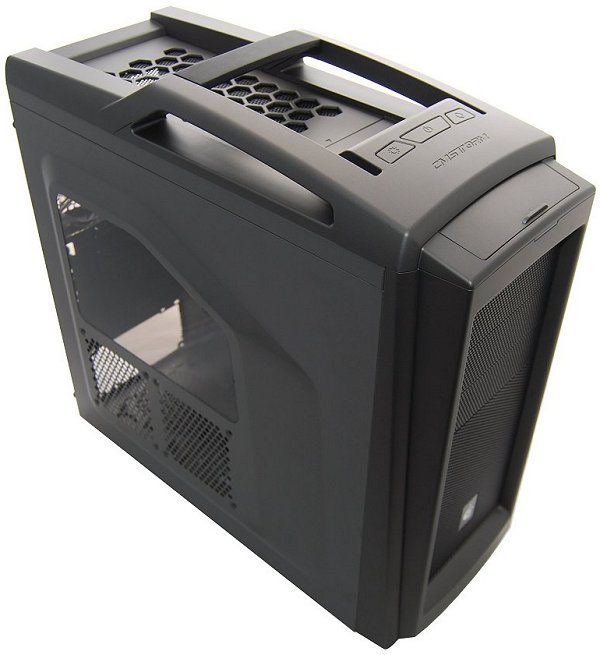 Although we reviewed several Cooler Master enclosures in 2012, it's been a year since we laid hands on a new CM Storm-branded case. Even so, that was the CM Storm Trooper, which is a full tower chassis that runs about twice the price of the mid-tower Scout 2 we'll be looking at today, so it'll be interesting to see how Cooler Master's latest offering holds up in the increasingly competitive sub-$100 territory.
Read: Cooler Master Storm Scout 2 Case Review
This article is brought to you in partnership with TechSpot