Nvidia's Kepler architecture debuted a year ago with the GeForce GTX 680, which has sat somewhat comfortably as the market's top single-GPU graphics card, forcing AMD to reduce prices and launch a special HD 7970 GHz Edition card to help close the value gap. Nonetheless, we all knew the GK110 existed and we were eager to see how Nvidia brought it to the consumer market – assuming it even decided to. Fortunately, that wait is now over.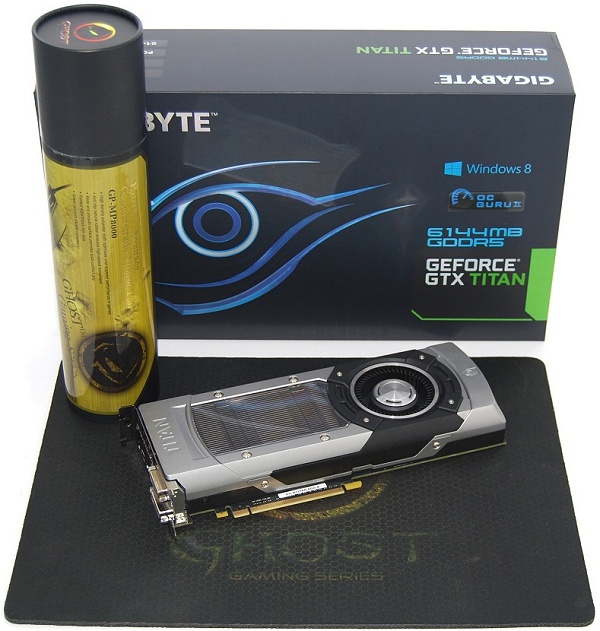 After wearing the single-GPU performance crown for 12 months, the GTX 680 has been dethroned by the new GeForce GTX Titan. Announced on February 21, the Titan carries a GK110 GPU with a transistor count that has more than doubled from the GTX 680's 3.5 billion to a staggering 7.1 billion. The part has roughly 25% to 50% more resources at its disposal than Nvidia's previous flagship, including 2688 stream processors (up 75%), 224 texture units (also up 75%) and 48 raster operations (a healthy 50% boost).
In case you're curious, it's worth noting that there's "only" estimated to be a 25% to 50% performance gain because the Titan is clocked lower than the GTX 680. Given those expectations, it would be fair to assume that the Titan would be priced at roughly a 50% premium, which would be about $700. But there's nothing fair about the Titan's pricing – and there doesn't have to be. Nvidia is marketing the card as a hyper-fast solution for extreme gamers with deep pockets, setting the MSRP at a whopping $1,000.
Read: Gigabyte GeForce GTX Titan Review
These articles are brought to you in partnership with TechSpot.