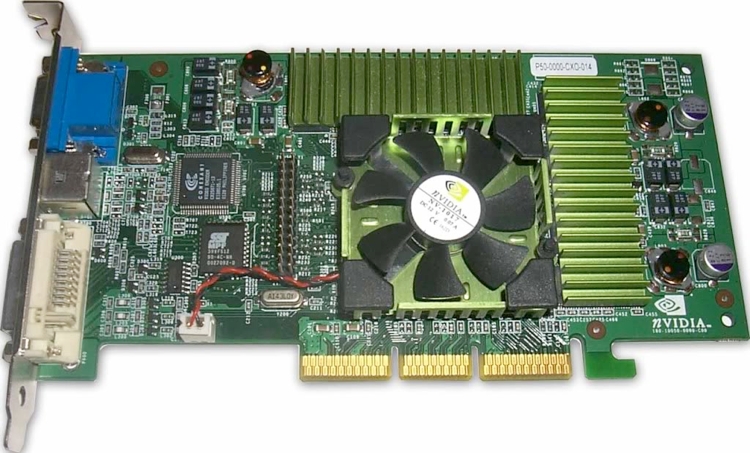 With the turn of the century, the graphics industry bore witness to further consolidation. In the consumer graphics market, ATI announced the acquisition of ArtX Inc. in February 2000 for around $400 million in stock. ArtX was developing the GPU code-named Project Dolphin (eventually named "Flipper") for the Nintendo GameCube, which added significantly to ATI's bottom line.

Also in February, 3dfx announced a 20 percent workforce cut, then promptly moved to acquire Gigapixel for $186 million and gained the company's tile-based rendering IP. Meanwhile, S3 and Nvidia settled their outstanding patent suits and signed a seven-year cross-license agreement.

But where 3dfx was once a byword for raw performance, its strengths around this time laid in its full-screen antialiasing image quality. The Voodoo 5 introduced T-buffer technology as an alternative to transformation and lighting, by basically taking a few rendered frames and aggregating them into one image. This produced a slightly blurred picture that, when run in frame sequence, smoothed out the motion of the animation.
Prior to the Voodoo 5's arrival, ATI had announced the Radeon DDR as "the most powerful graphics processor ever designed for desktop PCs." Previews of the card had already gone public on April 25, and only 24 hours later Nvidia countered with the announcement of the GeForce 2 GTS (GigaTexel Shader). The latter included Nvidia's version of ATI's Pixel Tapestry Architecture, named Nvidia Shading Rasterizer, allowing for effects such as specular shading, volumetric explosion, refraction, waves, vertex blending, shadow volumes, bump mapping and elevation mapping to be applied on a per-pixel basis via hardware.
Read: The History of the Modern Graphics Processor, Part 3: The Nvidia vs. ATI era begins
These articles are brought to you in partnership with TechSpot.