A few months ago we posted our review of the HP ProBook 6360b, the latest addition to HP's "b" series notebooks and their first in a 13.3" form factor. Today we'll be looking at another business-class notebook from HP, the EliteBook 8460p. As its name suggests, this system is a step above the standard business-minded 6360b and as such, it's billed as a Large Enterprise Business product. The "professional" EliteBook retails for about $300 more than the ProBook, but is that premium worthwhile?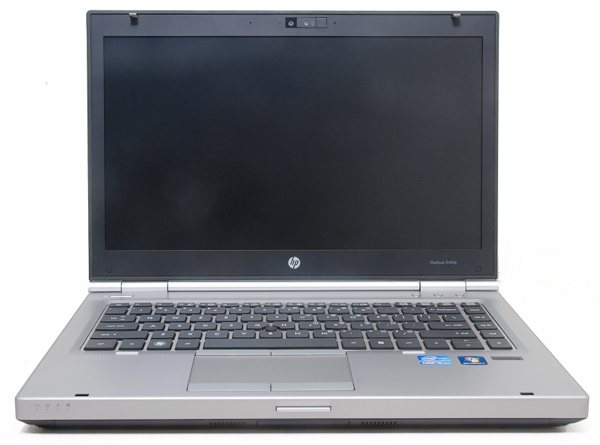 Our review unit is armed with an Intel Core i5-2520M operating at 2.50GHz (3.2GHz Turbo Boost), 4GB of 1333 MHz DDR3 memory, a 320GB 7200RPM hard drive, Intel Centrino 802.11 a/b/g/n, Bluetooth 2.1 + EDR, a removable 6-cell (62WHr) Li-Ion battery, a DVD +/-RW SuperMulti DL optical drive with LightScribe and a 14.0" LED-backlit HD anti-glare display with a native resolution of 1366 x 768. Graphics are processed using an AMD Radeon HD 6470M with 1GB of dedicated DDR3 memory.
As configured today, our sample machine retails for $1,061.99 at Newegg.
The system measures 13.31" x 9.11" x 1.25" (W/D/H) and weighs 4.56lbs, making it slightly thinner than the 6360b but at the same time, nearly half a pound heavier. Even with the decreased thickness, the system is still a little bit fatter than most other recent notebooks we've looked at. The two business notebooks appear very similar at first glance, but there are some pretty obvious differences.
Read: HP EliteBook 8460p Notebook Review
This article is brought to you in partnership with TechSpot