The Lian Li Mini Q PC-V354 that we reviewed about a year ago quickly became my favorite microATX computer case. This model was followed up by a Mini-ITX version called the PC-Q08, which essentially provided all the same features while supporting an even smaller form factor. Unfortunately, this also meant that the PC-Q08 inherited all the PC-V354's shortcomings, so Lian-Li went back to the drawing board to refine the product.
The fruit of its labor manifested in the PC-Q25, which was announced last August and vowed to be Lian-Li's most advanced Mini-ITX offering. The case has plenty of room for high-end hardware, including full-length graphics cards such as the Radeon HD 6990 or GeForce GTX 590. Besides catering to gamers, the chassis also attempts to woo media buffs with support for five 3.5" hard drives and some impressive cooling options.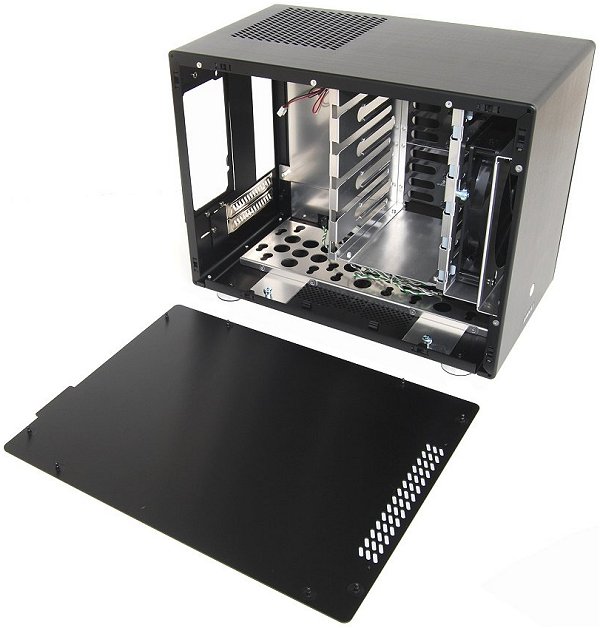 The PC-Q25 has received hot-swap connectors to quickly load hard drives, tool-less side panels for faster access and it lost the 5.25" optical drive bay. The new arrival certainly appears to be a more modern enclosure, but it also seems to have a few drawbacks that we'll flesh out right up next...
Read: Lian Li PC-Q25 Mini-ITX Case Review
These articles are brought to you in partnership with TechSpot.