Two years later, Nvidia is finally ready to unveil a new piece of graphics silicon aimed at consumers and the enthusiast crowd based on its latest Fermi architecture. The GeForce GTX 280 was the company's last big launch that comprised of innovative technology, at the time rewriting the record books as the fastest single-GPU graphics card. Besides the dual-GPU GeForce GTX 295 that went on sale months later, anything after the GTX 280 has been a rehash of the same GT200b graphics core.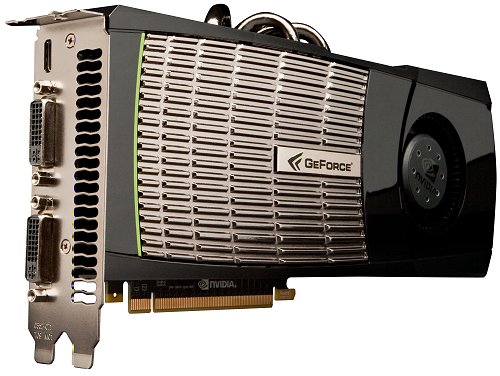 The company battled it out against the ATI Radeon HD 4800 series for a while, but long story short, last September ATI was already shipping brand new parts that were faster and more efficient, while Nvidia wasn't giving out any specific details on Fermi. These new Radeons became the first products to steal the performance crown away from Nvidia in a long time, and they did so in a very convincing fashion.

Nvidia's new Fermi architecture is debuting with the GeForce GTX 480 and GeForce GTX 470 graphics cards. Designed to be the next evolution in GPU computing, we are excited to see what these new boards are capable of, and whether or not they'll be able to bring Nvidia back into the spotlight.
Read: Nvidia GeForce GTX 480 Review, Fermi Arrives
These articles are brought to you in partnership with TechSpot.