Even the fastest USB 2.0 flash drives are unable to match today's conventional hard drives. Considering that we often cite hard drives as the slowest component in a computer, it's about time we moved on. The storage industry has been preparing the shift to USB 3.0 connectivity for quite some time. Dubbed SuperSpeed USB, USB 3.0 offers bi-directional (full-duplex) communication and a tenfold boost in transfer speeds as well as improved capabilities, all while maintaining compatibility with USB 2.0 devices.

In terms of tangible improvements, USB 3.0 devices are not expected to reach their full potential at launch, but as the standard matures the USB Implementers Forum (USB-IF) considers it reasonable to achieve a throughput of 3.2Gb/s, or just about enough to transfer a 27GB high definition movie in little over a minute rather than 15 or more with USB 2.0.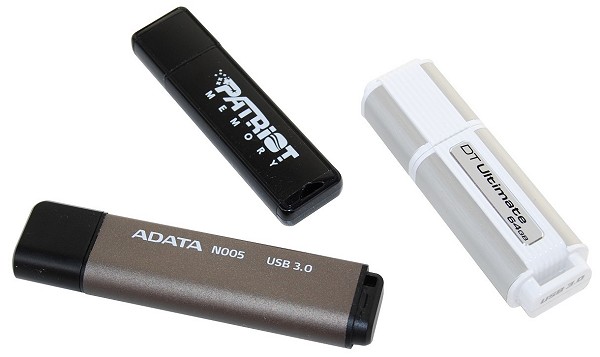 Today several memory manufacturers offer flash drives claiming to utilize the extra performance offered by the revamped interface. TechSpot is looking at three 64GB flash drives: the AData Nobility Series N005, Kingston DataTraveler Ultimate 3.0 and Patriot SuperSonic.
Read: USB 3.0 64GB Flash Drive Round-up
These articles are brought to you in partnership with TechSpot.