It's been a long year of HDD supply shortages and wacky premiums, but things are finally stabilizing and new designs are trickling out of drive makers. Recently WD expanded its flagship Black series with a 4TB model, meant to deliver a balance between speed, capacity and price.
At ~$350, a Black 4TB drive is slightly cheaper than a pair of WD Black 2TB drives and much more affordable than the previously released enterprise WD RE 4TB drive. Given that we've been spoiled by SSDs over the last few years, we don't expect to be blown away by the new drive's blistering speed, but it should be fun comparing its performance with other terabyte-plus hard drives if ample capacity is what you're after...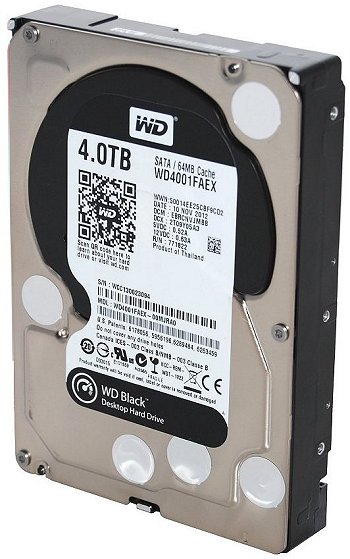 Read: Western Digital Black 4TB Hard Drive Review
These articles are brought to you in partnership with TechSpot.