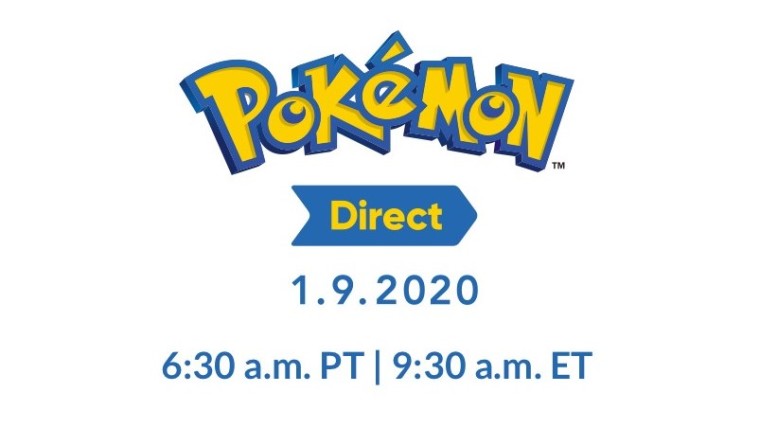 The year has just started, but Nintendo is already preparing its first Direct presentation of 2020. However, if you were hoping for information on games like Bayonetta 3 or the sequel to The Legend of Zelda: Breath of the Wild, you're out of luck, because it will be a Pokémon Direct. It will air this Thursday, January 9, at 9:30AM ET or 2:30PM GMT.
Pokémon is still the only franchise for which Nintendo regularly has dedicated Direct presentations, and they usually serve as a platform for major announcements, especially when they take place earlier in the year. Last year, a February presentation introduced Pokémon Sword and Shield for the first time, for example.
While Nintendo says the presentation will last about 20 minutes, it didn't really share details of what exactly might be included in it. However, there are some possibilities that stand out. Last year, during a dedicated press conference, The Pokémon Company announced Pokémon Home, a service that will serve for players to carry over their creatures from previous games into the most recent ones. The service will also serve as a centralized storage system going forward, so even if certain games don't include certain creatures, you'll be able to keep them indefinitely. That's about all that's known about the service right now, and it's expected to be available early this year, so it's very likely more information will be shared during this event.
Other possibilities include Pokémon Sleep, an app that promises to reward players for sticking to healthy sleeping habits. A new device called Pokémon GO Plus+ should arrive alongside this app, integrating with both the new game and Pokémon GO.
Finally, of course, there's a chance Nintendo will talk about the mainline Pokémon games. Pokémon Sword and Shield have been on the market for just two months, so it doesn't seem all that likely that a new game will be announced right now. It's possible that some updates will be announced for those titles to go along with the launch of Pokémon Home, but that remains to be seen.