Last month, at an event in New York City, Microsoft unveiled a range of new devices, including its two Windows 10 Mobile flagships, the Lumia 950 and Lumia 950 XL. The high-end handsets include support for the Phone Continuum feature in the new OS, via an optional 'Display Dock' accessory, which was also announced at the event.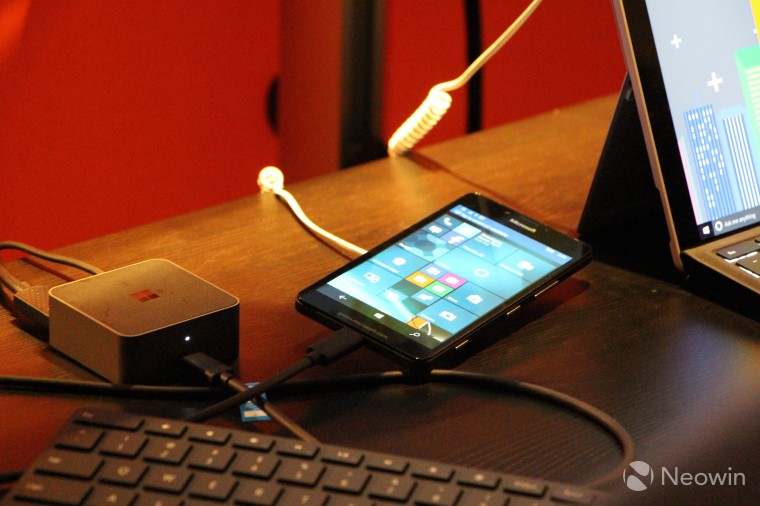 Today, the first pre-orders have opened for the Display Dock in the UK, priced at £70 GBP (just under $110 USD), via independent retailer MobileFun.
The retailer says that the accessory is "due in stock in 1 month", which lines up with the UK launch of the two new Lumia range-toppers. The Microsoft Store - which hasn't yet begun accepting pre-orders for the Dock - states that the Lumia 950 and 950 XL will ship by December 3, so it seems likely that the Dock will also be available on or around the same date.
The Display Dock will allow users to connect a mouse and keyboard to their phone, with output to a TV or monitor, effectively turning the handset into an ultra-portable mini-PC, complete with a desktop-style Start menu and interface.
Check out our video feature on Phone Continuum to find out more about it and see it in action.
Source: MobileFun via The Digital Lifestyle