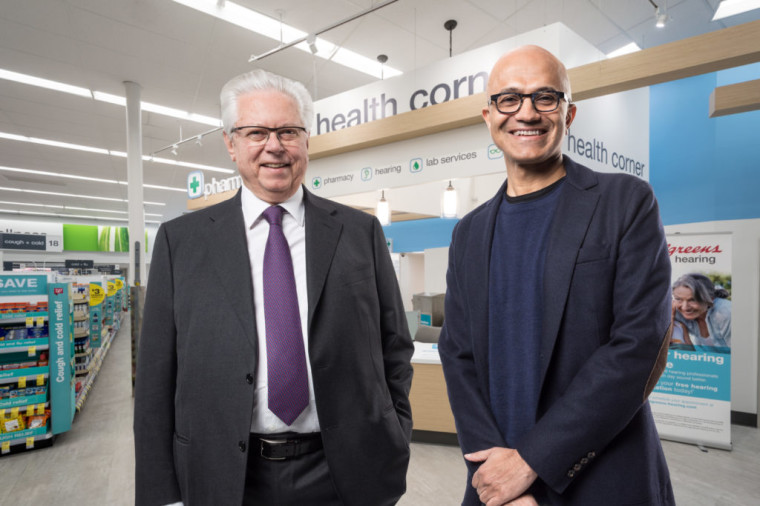 Today, Microsoft announced a partnership with Walgreens Boots Alliance, as a result of which the company will roll out Microsoft 365 subscriptions to 380,000 employees. The firm is also going to bring its infrastructure onto Microsoft's Azure cloud offerings.
"Our strategic partnership with Microsoft demonstrates our strong commitment to creating integrated, next-generation, digitally enabled health care delivery solutions for our customers, transforming our stores into modern neighborhood health destinations and expanding customer offerings," said Stefano Pessina, executive vice chairman and chief executive officer of WBA. "WBA will work with Microsoft to harness the information that exists between payors and health care providers to leverage, in the interest of patients and with their consent, our extraordinary network of accessible and convenient locations to deliver new innovations, greater value and better health outcomes in health care systems across the world."
Microsoft and WBA are promising to innovate in the healthcare space, hoping to integrate a range of providers, and provide personalized services for customers. This can range from services like preventative healthcare to chronic disease management, which will also come from external partnerships.
The two firms are working toward creating a "seamless ecosystem" between everyone involved, including partners, consumers, and more.
WBA has over 415,000 employees, so the 380,000 employees receiving Microsoft 365 represents the majority. It was not stated in the announcement how long this rollout would take.