A few days ago, news emerged that Bethesda has sued Warner Bros. over allegations of copyright infringement in the latter's new mobile game Westworld - which is based on HBO's popular TV show. The company claimed that the title is a blatant rip-off of Fallout Shelter, and even reuses the same assets. In fact, both the games share the same developer, Behavior Interactive, as well. Bethesda has demanded actual and punitive damages in its lawsuit, and has also required Warner Bros. to remove the title from distribution.
Warner Bros. has now responded to these allegations of copyright infringement.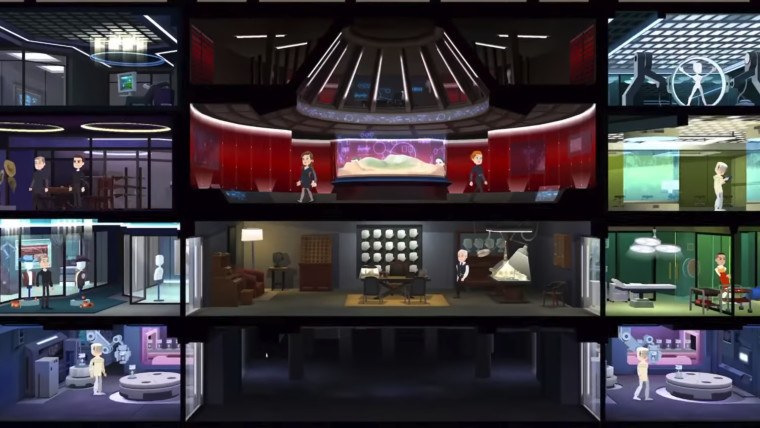 In a statement to GamesIndustry.biz, the publisher stated that Bethesda's claims are baseless and that Behavior Interactive has clarified to it that no code from Fallout Shelter was reused in Westworld. It stated that:
[...] The assertions by Bethesda Softworks that Warner's Westworld mobile game improperly used source code from Bethesda's Fallout Shelter are as surprising as they are unsubstantiated.

Warner Bros. has been assured by the game developer, Behaviour Interactive, that Bethesda's allegations are untrue and that none of Bethesda's code was used in the Westworld game. Moreover, contrary to Bethesda's baseless accusation, Warner Bros. at no time 'induced' Behaviour to use the Fallout Shelter code in Westworld.
Fallout Shelter was released way back in 2015, and it quickly soared to popularity on mobile platforms, prompting the publisher to release it on various other platforms as well. On the other hand, many reviews for Westworld have praised the title, but also noted its uncanny similarities to Bethesda's offering. It remains to be seen how the matter will be handled in court, but we'll make sure to keep you updated.
Source: GamesIndustry.biz