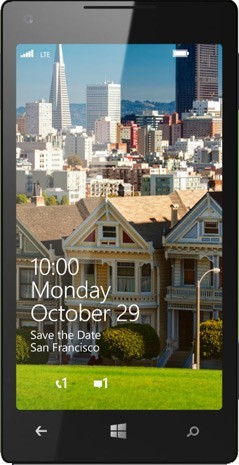 Microsoft's PR and marketing departments have been busy today. The company has already invited members of the media to attend a launch event in New York City on October 25th for both Windows 8 and the Windows RT release of Surface; Now Microsoft has also sent out invites for another press event, this time for the official launch of Windows Phone 8
According to our own email invite, the event will be held in San Francisco on October 29th. There's no other information about what might be revealed, but you can bet that more will be shown of Nokia's Lumia 920 and 820 smartphones, along with HTC's Windows Phone 8X and 8S and Samsung's device.
We could also find out some new features in Windows Phone 8 itself. Microsoft has been keeping the official SDK for WP8 out of the hands of all but a select few app developers, even though the OS appears to have reached the RTM stage a few weeks ago.
Even though Microsoft is holding a launch even for Windows Phone 8 on October 29th, the actual smartphones with the OS are not expected to go on sale to the public until early November in the US.
Image via Microsoft