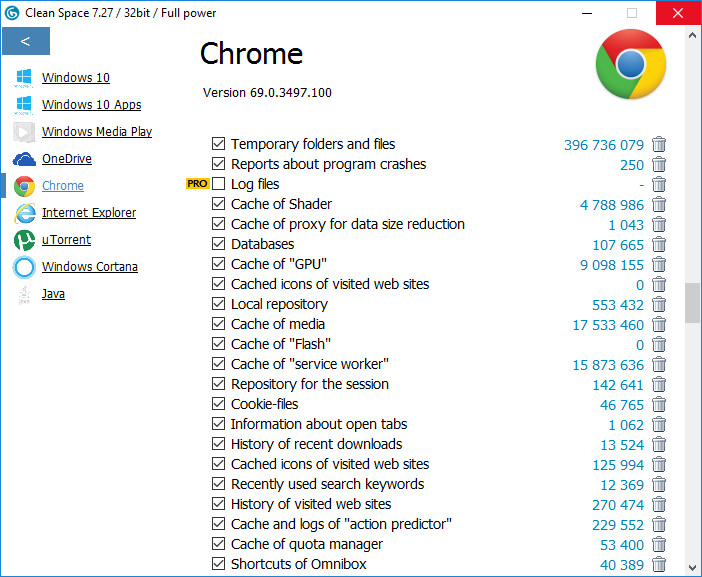 Clean Space is a system optimization, privacy, and cleaning tool. With this program, you can free up valuable hard disk space by removing unused files from your system, thereby allowing Windows OS to run faster and more efficiently. The program also cleans traces of your online activities, such as cookie files, and your internet history, even in third-party programs.
Check out full list of areas that Clean Space can clean.
Clean Space 7.33 release notes:
Big thanks to one of our fans, mister Kim Y. who is living in the USA right now. He has discovered very important issue with the program (version which is running on a 64 bit systems). This issue not related to all users, but some of you (less than 2%) may have seen successful cleaning report, while it was not really true. This issue has been fixed now. The problem was in procedure which is printing results to the user interface, not in the cleaning process itself. In other words, the program showed the wrong report, but did its job correctly. Please note that this issue affect less than 2% of our users, which is using one of old models of not very famous HDD manufacturer. We are happy that with help of our users (and our fans) we can make our program better! Thank you very much!
Download: Clean Space 7.33 | 14.3 MB (Freeware)
Link: Clean Space Home Page
Get alerted to all of our Software updates on Twitter at @NeowinSoftware