I bought a Lenovo Thinkpad L530. Currently has 4GB RAM but i'd like to max it out at 8GB.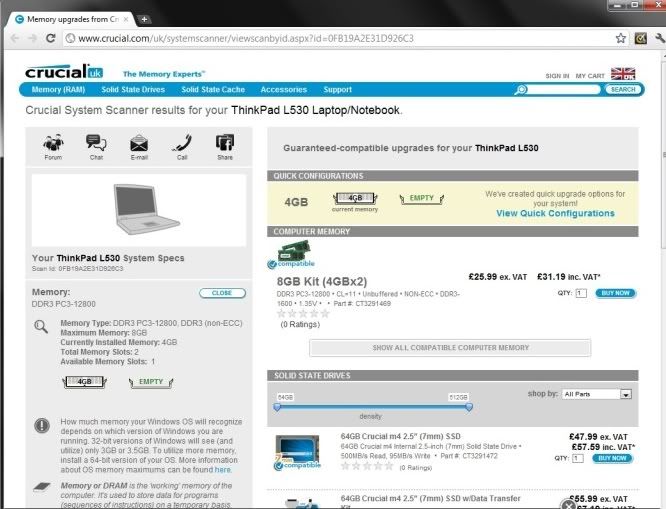 I generally buy from ebuyer as i find them to be quite cheap. I was recommended
http://www.ebuyer.co...-khx16ls9p1k2-8
but then i saw this one which has reviews:
http://www.ebuyer.co...x8gx3m1a1600c10
Pretty much, what would you recommend for this laptop? Why would the Kingston be better than the Corsair, or vice versa? I see little difference other than the voltage.