2014 Fiat 500e
It gets 116 mpg, but you'll have to fill it up along the way. Actually, plug it in.
The battery-powered Fiat 500e has a range of 87 miles per charge, and a "fuel" economy rating equivalent to 108 mpg highway, 122 mpg city and 116 mpg combined. No price yet, but it goes on sale in California only this spring.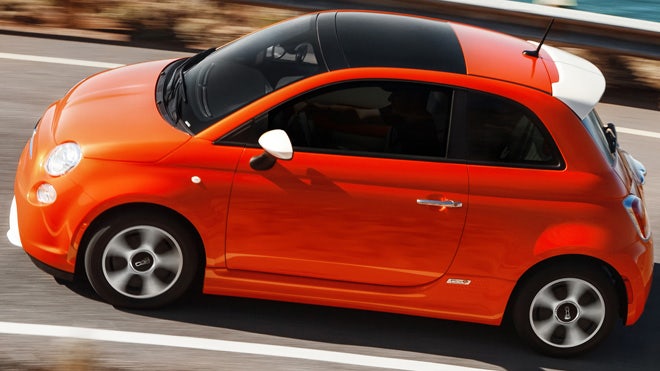 Bentley Continental GT Speed Convertible
Talk about a hair-raising experience. Bentley's latest drop-top has a 202 mph top speed (but a mere 197 mph top down) courtesy of a 616 hp twin-turbocharged 12-cylinder engine that makes it the fastest four-seat convertible in the world. It also comes in purple, just in case the cops don't hear you coming. As for the price, add three zeros to that top speed and you're still not there. Figure over $215,000.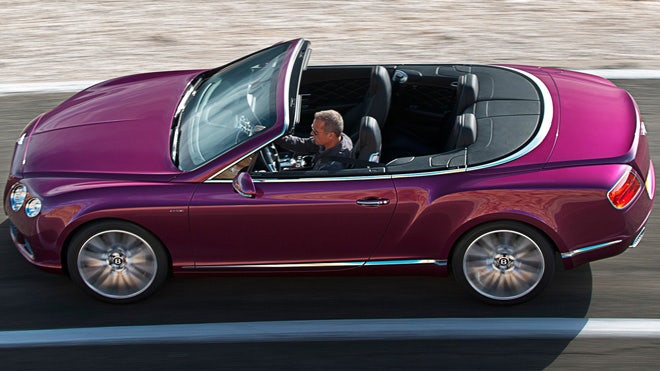 BMW 4-Series Coupe Concept
Lose two doors, gain one number.
When the next
BMW 3-Series
-based coupe comes out next year it will be called the 4-Series to better differentiate the model. This concept is a close look at what the production car will look like. Longer and lower than the current coupe, it gets more dramatic front end styling than the
sedan
, LED headlights, front fender vents and bulging rear fenders. It's finished in a special Liquid Metal Silver paint that highlights its flowing lines.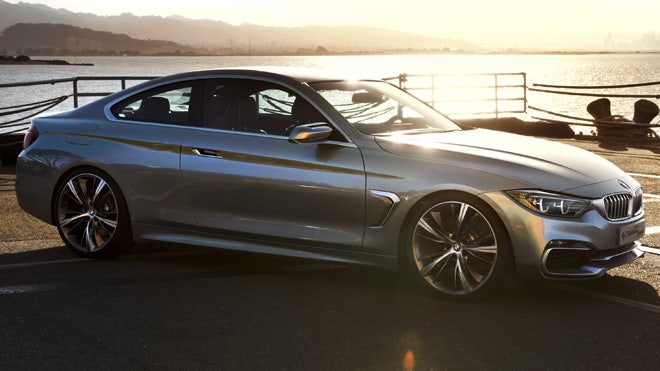 Mercedes-Benz Ener-G-Force Concept
Making the world safe for SUVs, or maybe the other way around, the Ener-G-Force is concept for an environmentally friendly, but menacing-looking replacement for Mercedes-Benz's ancient G-Class off-roader, which first debuted in 1979. The extreme-off road vehicle sports a tub on top to collect rainwater that's converted into hydrogen for its fuel-cell powered electric drivetrain.