Earth population 'exceeds limits'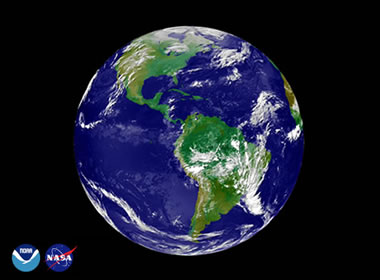 There are already too many people living on Planet Earth, according to one of most influential science advisors in the US government. Nina Fedoroff told the BBC One Planet programme that humans had exceeded the Earth's "limits of sustainability".
- Current world population - 6.8+bn
- Net growth per day - 218,030+
- Forecast made for 2040 - 9+bn
Source
Earth population 1980 - 4,453,831,714+
Earth population by 2020 - 7,584,821,144+
Earth population by 2050 - 9,346,399,468+
Source
With the price tag of "standard of living" going up and up each year, with more people going below the poverty line, less jobs becoming available with more people claiming benefits, when it too much, enough?
What's the answer? Cut down on the love making, or is it time to move onto the Space race of liveable space stations/another planet (Mars)?