I needed another SATA port as the 5 on my MOBO were all occupied. So i bought a new PCI card.
To be exact, i bought this PCI card:
http://www.ebay.co.u...984.m1497.l2649
I don't know whether it's best to connect a hard drive or optical drive to this, but i connected a hard drive. It hit the transfer rate badly.
Hard drive connected to PCI card: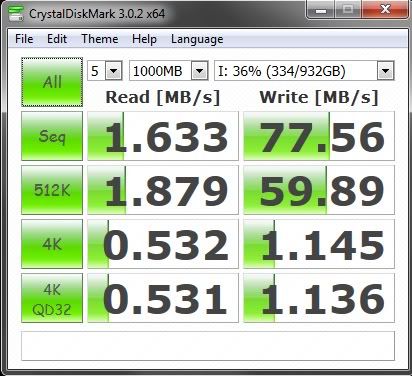 Exact same hard drive connected to MOBO: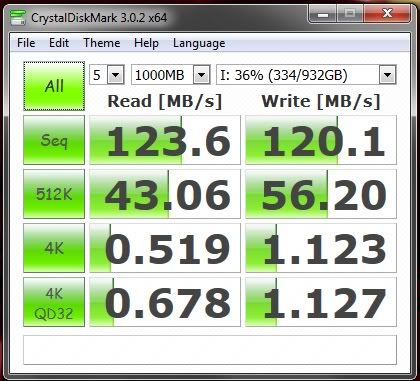 Either way, i've never had a BSOD with Windows 7 since i started running it in Aug 2010, but i started getting them after installing this card. Not every time, but some times.
I switched my DVD-ROM drive to this PCI card & the occasional BSOD still came, but then after a while the frequency really started picking up, so much so that i couldn't boot into Windows. As soon as Windows hit, i got a BSOD.
Just to be sure, i was connecting it into this port on my MOBO as indicated by the arrow (basically the bottom slot):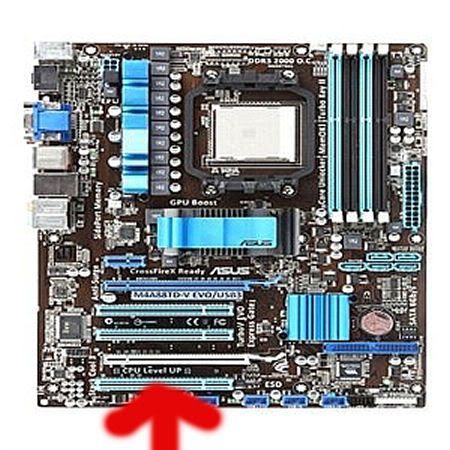 Why would i suddenly be receiving BSODs since installing this card?
As an aside (& so i don't have to make another new thread) .... i'm looking at turning my triple boot system into a dual boot after learning the benefits of running a virtual machine.As a result ... if i was to dual boot 2x Windows 7 (don't ask why - it's not important) then which HDD would the BIOS be 'looking at' first in order of boot sequence? The one which had Win7 installed on it first, or the one which was the second install? Thanks.