Quote
YouTube study shows children 'three clicks away from explicit material'
Footage of nudity and violence was available to children who viewed clips of popular kids' TV programmes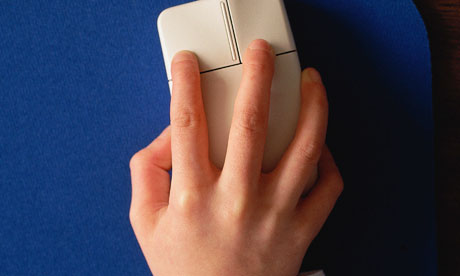 The research will underline growing concerns about the lack of robust protection for children in cyberspace. Photograph: Stockbyte/Getty Images
Children who view clips of Sesame Street and Peppa Pig on YouTube are on average just three clicks away from explicit adult material on the site, including nudity and violence, according to research.
A study released to mark Safer Internet Day on Tuesday found that graphic footage was available to children who had viewed clips of popular kids' TV programmes.
In one example, YouTube users were two clicks away from footage of a woman giving birth after viewing a Sesame Street video, said the security company Kaspersky, which carried out the research. The list of recommended videos, displayed on the right-hand side of the page after a video has shown, provided a path to the explicit material, the researchers found.
A separate study of 24,000 young people found that 27% of seven- to 11-year-olds and nearly half of 11- to 19-year-olds had come across something they thought was "hurtful or unpleasant" online in the past 12 months.
The research will underline growing concerns about the lack of robust protection for children in cyberspace.
The children's minister, Edward Timpson, said: "We know how important it is that young people are safe and supported while using the internet, and that parents are confident their children are protected from accessing harmful content.
Source
and more