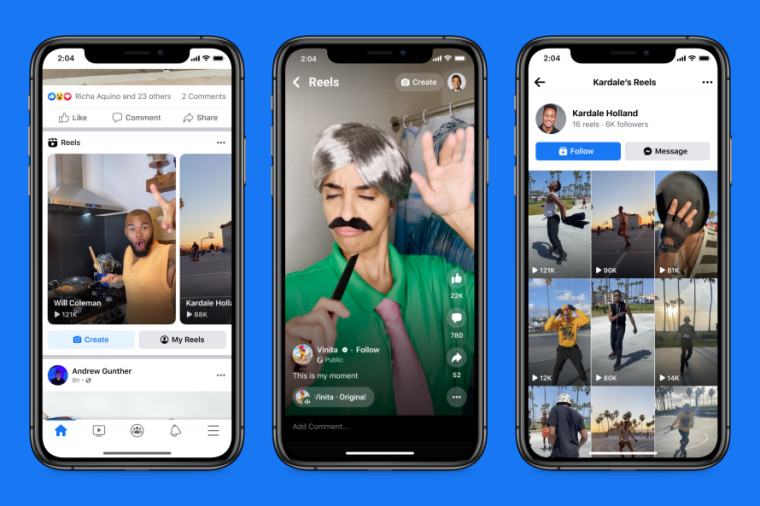 Facebook has been testing Reels on its main app for over a month now, and it seems like the company is happy with the results. It has finally launched Reels on Facebook in the US. Creators can now create Reels on both Facebook and Instagram, and for those created on Instagram, there's also an option to share them with Facebook's feed.
Following the rollout, Facebook now has the biggest exposure of all other social media apps, including competition like TikTok and Snapchat in the short video space. To further increase engagement, Facebook also announced a new Reels Play bonus program that will allow creators to get paid based on the performance of their reels. Facebook says that this is as part of its commitment to invest over $1 billion in creators through 2022.
On Facebook, users can watch the short videos not just on their News Feed, but also within Facebook Groups. If Instagram Reels creators opt-in, their videos will appear in the Reels section on Facebook alongside other Reels that were natively created on the app.
To create a Reels video on Facebook, users need to tap on the "Reels" button on top of their News Feed or tap on the "Create" button while watching a Reels video on the app. From here, they will get access to a standard set of creating tools for video capture, music, camera roll import, captions, and more, just like they would on Instagram.
For music, you can either select a song from Facebook's existing music library or record your own original audio, or even use someone else's.