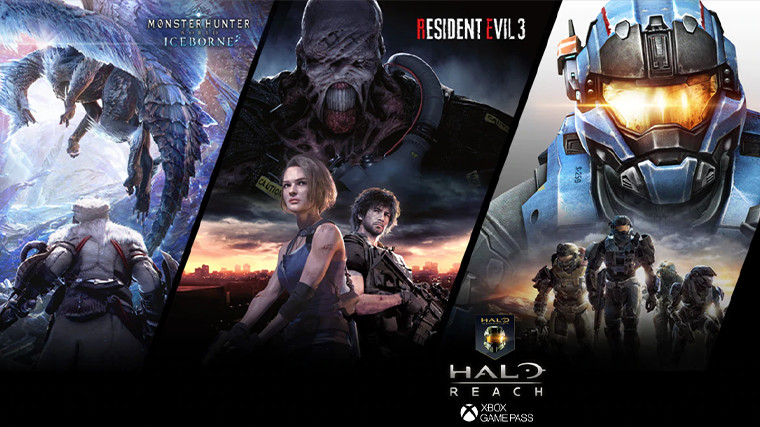 The games free bundle AMD offers for its graphics card customers has been refreshed for 2020, adding some new titles to it while still keeping some previous ones intact. The full Raise the Game collection now includes four games that are split between various products, and just as before, a three month Xbox Game Pass for PC subscription comes with almost all of them.
Jumping right into it, purchasing an RX 5700 or 5700 XT series graphics card will net buyers Monster Hunter World: Iceborne Master Edition - which includes the base game and the new expansion - as well as Resident Evil 3 at launch.
RX 5500 XT buyers will receive Resident Evil 3, Tom Clancy's Ghost Recon Breakpoint, and the newly released Warcraft III: Reforged. Meanwhile, the regular RX 5500 and the RX 5500M will come with the former two games, but misses out on Warcraft III: Reforged and the Xbox Game Pass for PC offer.
As for the last generation AMD graphics cards, RX 560 through RX 590, the RX Vega series, and the VII, only the aforementioned Xbox Game Pass three month subscription is provided by AMD for new purchases.
Strangely, the recently released RX 5600 XT graphics card is missing from the promotion page, and currently doesn't seem to be part of any offer.
This Raise the Game bundle will be available until April 25, 2020, though AMD could run out of its supply of codes before then. All game codes should also be redeemed before May 25, 2020, while the Xbox Game Pass codes will not be usable after June 30, 2020.
---
UPDATE: It appears Warcraft III: Reforged has been removed from the promotion entirely. The Blizzard title no longer appears on the Raise the Game page as part of any of the above-mentioned graphics cards.