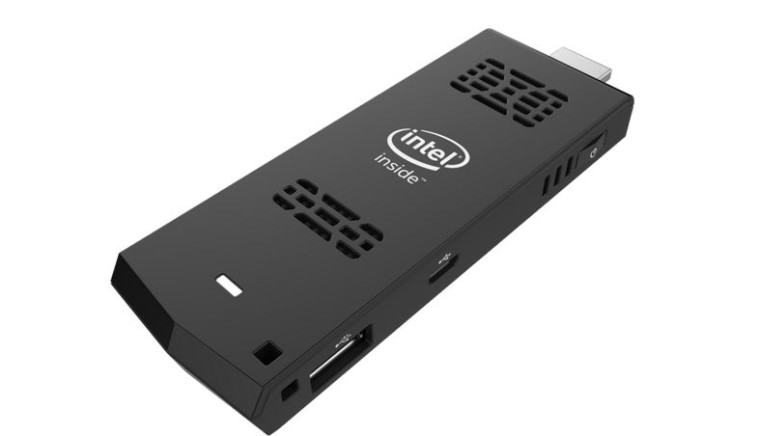 Microsoft has been making it easier for entry-level devices to be built using Windows and the latest iteration of this comes from Intel, which has shoved a PC inside of a stick the size of a media streamer.
The device, called the Intel Compute Stick, has similar specs to the entry-level tablets we have been seeing hit the market recently. With an Intel Atom Bay Trail processor, 32 GB of eMMC storage, 2 GB of RAM, Bluetooth 4.0, 802.11 b/g/n, one USB port (for powering the device) and HDMI (1.4a), the stick is nearly a complete PC in a tiny package.
The stick ships with the full version of Windows - Windows 8.1 with Bing specifically - which means that you can technically run any Windows application on it. This device makes it possible to turn nearly any large screen into a PC with a Bluetooth keyboard and mouse - and at $149.99, this is a compact solution that can fit in your pocket.
If Windows isn't your cup of tea, a version of the stick with Ubuntu is in the works that will cost $89, but it will come with just 1GB of RAM and 8GB of storage.
While there are a lot of use cases for this type of device, it could become a killer media streamer with the right software and at $149.99, it costs roughly the same as many high-end media streamers that are on the market right now.