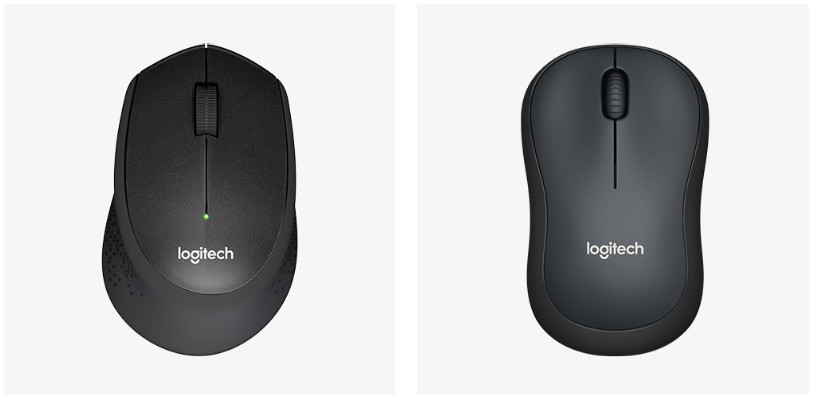 At IFA 2016, Logitech announced two new wireless mice, the M330 Silent Plus and the M220 Silent. Both promise a reduction of 90 percent in clicking noise over one of Logitech's older mice, the M170. According to Logitech's own blog post, these two entries are the company's first foray into the world of quiet mice.
Logitech further mentions that "with these mice, there's no need to disturb others while you stay productive. The M330 Silent Plus and M220 Silent mice – which are the first in the world to receive the Quiet Mark 'seal of approval' from the Noise Abatement Society – provide the traditional "click" feel, but with more than 90 percent noise reduction in sound".
Both mice go beyond just being quiet, with the M220 Silent offering 18 months and the M330 Silent Plus offering 24 months of battery life on a single AA battery. Both work from a range of approximately 10 meters via a USB-powered nano receiver and are compatible with all of the major operating systems. Naturally, the mice offer Logitech's Advanced Optical Tracking, that helps maintain accurate tracking on even the most difficult surfaces.
The two mice are currently available for preorder with the M330 Silent Plus being priced at $29.99 and the M220 Silent set at $24.99. Logitech expects the former to become available as early as September, with the latter following a month later in October.
Source: Logitech