Netbooks have quite a few things going for them. They are extremely lightweight and portable, typically affordable, and more recent models come with full size keyboards, larger displays and great battery life. But for all their advantages and evolution in recent years, they still lack in one key category: processing power.
Today we'll be taking a look at their affordable N3400 Series Ultraportable Notebook, a 13.3-inch model boasting an Intel dual-core processor and a thin aluminum shell that shares some styling cues from Apple's MacBook Air.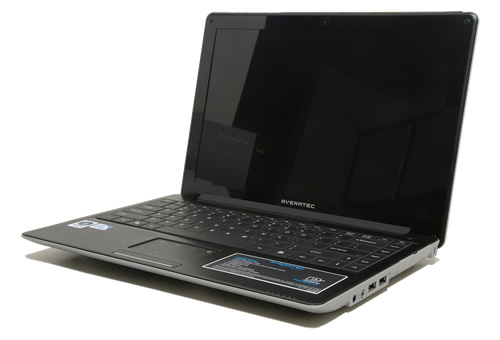 Weighing in at only 3.8 pounds, the N3400 is powered by an Intel Pentium Dual Core T3400 CPU operating at 2.16 GHz, 3GB of DDR2 (expandable to 8GB), a 250GB hard drive spinning at 5400 RPM, 13.3" WXGA LCD display (1280 x 800), Intel GMA4500 graphics, 802.11n Wi-Fi and a 2-cell 5000mAh battery.
View: Averatec N3400 13.3" Ultraportable Notebook Review
These articles are brought to you in partnership with TechSpot