For what seemed like an eternity, Microsoft's share of the global smartphone market stubbornly hovered at around 3-4%. Earlier this month, though, independent industry analyst Gartner revealed that Windows Phone share had slumped to just 1.7%.
When BlackBerry suffered this kind of painful decline, most objective commentators rightfully lambasted the company for its failures. But in the case of Microsoft's failure to deliver in mobile, there are still those who maintain that this is all part of some grand plan, a master strategy that will soon become clear, validating those who stuck with Windows handsets after all these years.
Call me a cynic, but I can't see any basis for that position beyond wishful thinking.
Indeed, despite my personal affinity for Windows, even I can see that Microsoft's approach to mobile devices has always been a mess, and there remains little evidence of a clear and cohesive strategy to propel its smartphone platform to success.
Mind the app-gap
Two years ago, Microsoft's Joe Belfiore confidently declared that we would all look back on 2013 as the "ending of the app-gap for Windows Phone". As I pointed out at the time, that prediction was woefully misguided.
The app-gap remains wide open today. Starbucks, HBO GO, Official F1, Nike+, Virgin Atlantic, Pebble, Periscope, Barclaycard, Odeon Cinemas, Tinder, Grindr, Snapchat… these are just a few examples of big-brand apps with no official presence on Windows Phone.
Even when apps do appear from the most popular brands, there's never any guarantee that they'll be any good. The Instagram beta languished for almost eighteen months without a single update; and BBC iPlayer and BBC Sport also made it onto the Windows Phone Store, but both lack many of the richer features available on other platforms. Some apps, such as Chase Bank, Bank of America, Mint and others have been pulled from the Store, since the cost and effort of maintaining them can't be justified due to the tiny number of users that download them.
Despite declaring the app-gap closed, Microsoft nonetheless proposed a new strategy to help deal with the 'non-existent' problem earlier this year, announcing new 'bridges' to make it easier for developers of iOS and Android apps to port them to Windows 10. However, while work on the iOS bridge is going rather well, its efforts on the Android front are not, and reports suggest the project has been drastically scaled back, or perhaps even abandoned completely.
Lots of Lumias
The lack of a new flagship in Microsoft's range for over a year was a particular point of derision. Of course, we know that Microsoft did develop a new range-topper last year, codenamed McLaren, featuring experimental '3D Touch' technology, but it later cancelled that handset, leaving it without an aspirational 'halo' device in its range for far too long.
In the absence of a new high-end phone, Microsoft focused instead on launching new devices at the lower end of the spectrum, releasing seven affordable smartphones (Lumias 430, 435, 532, 535, 540, and the hugely impressive 640 and 640 XL) in six months. And yet, if we take Gartner's latest figures at face value, Windows Phone has continued to decline despite this flood of devices. It seems unlikely that other independent data will paint a more rosy picture of the platform's recent performance.
The wider hardware ecosystem
Over the last two years, Microsoft has added dozens of new hardware partners to its mobile ecosystem, thanks to its decision last year to drop the eye-watering Windows licensing fees that it had previously charged for phones, small tablets and other low-cost devices.
There were two broad aims to that move: first, to increase overall sales of Windows devices; and second, as a direct result, to reduce its own burden for building Windows devices, especially given that Nokia's Lumia range had come to completely dominate its mobile ecosystem.
Despite its efforts, all of Microsoft's partners combined currently add up to less than 3% of all Windows phones in use today; its partners have barely made a dent in its majority share of the platform.
And so the success of the platform continues to rest on Microsoft's shoulders – if it stopped selling Lumias tomorrow, Windows Phone would all but disappear from the market. After all, how many non-Lumia Windows handsets do you see being actively promoted by carriers, or offered in retail stores?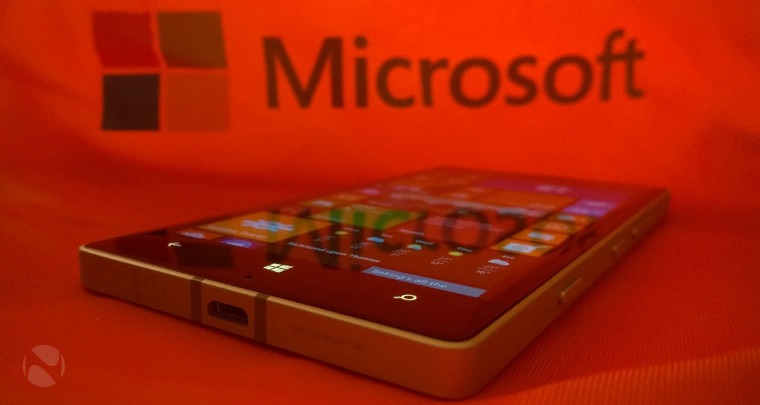 A restructured mobile business
The cost of creating and marketing so many phones that sell in such small numbers finally became too much for Microsoft this year. In 2014, the company acquired Nokia's devices and services business – and most informed observers agree that Microsoft wasn't entirely happy to do so.
More plausibly, Nokia and its shareholders had simply tired of years of burning through cash and waiting for Lumia's potential to be realized. Faced with the prospect of Nokia giving up on its close Microsoft partnership, that acquisition allowed Microsoft to keep its Windows Phone dream alive, while also giving it full control over both hardware and software.
But that purchase wasn't so much part of a cohesive, long-term strategy – it was a move dictated by short-term necessity. There was no clearer proof of this than the brutal, swingeing cuts that Microsoft made to its phone division earlier this year – following 18,500 layoffs last year, two-thirds of which were made up of former Nokia employees.
But under that restructuring of its phone business, Microsoft also announced a significant reduction in the size of its range, in what some might consider the strong foundations of a visionary strategy, with a leaner, more focused range, and greater emphasis on partner phones running Windows 10 Mobile.
But when dozens of its partners' devices currently add up to just 3% of all Windows handsets, and when Microsoft is reducing the size of its own range, it's hard to see how this approach will result in anything other than a further decline in market share for the Windows mobile ecosystem. And if its market share continues to drop, developers will have little incentive to create or maintain apps for the platform, and without the apps that users demand, many will simply take their business elsewhere, with no patience for app bridges, Surface Phones, or any other future 'silver bullet' that some believe will magically change everything.
The future
Back in 2010, there were high hopes that Windows Phone 7 Series would secure Microsoft's success in the mobile space. When it emerged in June 2012 that WP7 was a dead-end, with no upgrade path to Windows Phone 8, many declared that Microsoft was simply starting again on a new path to success. But Microsoft was slow to deliver even basic features to WP8, despite lagging behind its rivals; for example, it wasn't until Update 3 arrived in late 2013 that it finally added a screen rotation lock function.
Once again, with the launch of Windows Phone 8.1, some were finally confident that the OS would deliver real success. But even then, Microsoft dragged its feet with updates – for example, after outlining plans last September to deliver the Denim update by the end of 2014, its rollout didn't even begin until a week before Christmas.
And now, as the OS has plunged to its lowest market share ever, there are those who would shift the goalposts yet again. Windows 10 Mobile, they say, will definitely mark the turning point for Microsoft's smartphone efforts. Others believe that the aforementioned Intel-based 'Surface Phone' will be the true savior of the platform in another year or so, and that we therefore mustn't judge the new Lumia 950 and 950 XL too harshly.
Those latest flagships, they say, aren't intended to be a hit with ordinary buyers. Indeed, Microsoft itself has fanned those flames, by stating that these phones were designed "for fans" of the platform, which is bizarre when you consider that features that many fans have been asking for – such as less derivative handset designs, more use of premium materials in high-end phones, or a 'true successor' to the remarkable Lumia 1020's 41-megapixel PureView camera – aren't present on either device.
For handsets supposedly designed exclusively for fans, the hardware ticks a lot of pretty standard boxes that one would expect of a modern flagship, with few obvious considerations for what enthusiasts have specifically been asking for. Microsoft might have well have hoped that its biggest fans would be those who would love these devices the most – but that's not the same as designing handsets solely with them in mind.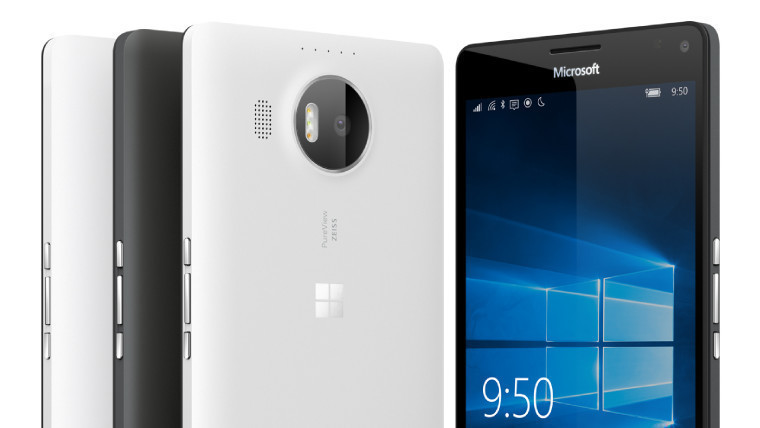 Surely it's time to let go of this rather silly notion that – months after making massive cuts to its mobile operations, and axing thousands of jobs – the company would actually spend millions of dollars on developing, building and marketing not one, but two flagship devices for sale around the world, with no greater intent than to offer them to a tiny number of devotees.
If that were actually true, it would be astonishingly poor business practice. But virtually every product demo of the 950 and XL has included a showcase of Office apps running via Phone Continuum mode through the Display Dock - a fairly strong signal that Microsoft sees the handsets being used in business scenarios (even the Store page for the Dock is business focused).
The company has also been establishing carrier partnerships for the devices around the world (albeit not so much in the US), a further indication that the company hopes to sell them in far greater numbers than just the tiny proportion of diehard Windows fans who can actually afford to buy one. For example, EE, the UK's largest mobile carrier, is offering the Lumia 950 to all of its customers – but the Lumia 950 XL is exclusively available on business contracts. Should we now reassess our definition of 'designed for the fans' to wishfully apply it to businesses too? Or can we just accept that this whole concept is simply Microsoft fluff intended to flatter its most devoted users?
The idea that the new flagships have been 'designed for the fans' is a seductive one, and a nice marketing touch for its community. But unless Microsoft is truly content to waste huge sums and resources on developing two phones for a specific group of users so infinitesimal that it would be staggeringly unlikely to recoup those costs (something that its shareholders and former employees would surely take issue with), then let's stop playing along with that idea. Let's judge the devices for exactly what they are: two new flagship-class handsets that will vie for the attentions of buyers on carriers and in stores – just like their predecessors, and just like their rivals.
A more realistic view
When we publish our reviews of the Lumia 950 and 950 XL on Neowin, it will be on those terms, and not as 'fan' devices. As with other devices, we'll judge them based upon their individual merits, but also in the wider context of the alternatives available for people to buy today.
As soon as we – as journalists, fans, observers, and tech enthusiasts – make excuses for why the things we like might not live up to broader expectations, we lose our sense of perspective. When we start coming up with new and imaginative ways to gloss over history and mitigate Microsoft's past or present failures, or those of anyone else for that matter, we lose our objectivity. When, with each generation, we shift the goalposts, and decide that the success that we had expected is now just around the next corner, we lose our credibility.
Microsoft's mobile efforts have been anything but perfect over the years, and things have hardly improved in recent months. And yet Windows 10 Mobile is brimming with potential – as I wrote back in July, the new Phone Continuum feature is a hugely exciting glimpse at a truly mobile future for computing, and the Universal app platform finally realizes Microsoft's vision of software that runs across multiple devices with few changes. But right now – as with every previous iteration of Windows Phone – so much of it is still just potential, and a great deal of uncertainty remains around how the company's latest approach to mobile devices will play out.
Windows 10 Mobile may well turn things around in stunning fashion, quickly bringing Microsoft back up to 3% of the smartphone market, and perhaps even propelling the platform to a far greater share further in the future.
But until that happens, it's time to stop making excuses for Microsoft's efforts in the mobile market, and for its many missteps – and to stop trying to redefine the terms of how we judge its success.