7 Days is a weekly round-up of the Editors' picks of what's been happening in the world of technology - written with a dash of humor, a hint of exasperation, and an endless supply of (Irish) coffee.
After the excitement of the Consumer Electronics Show last week, you might well have expected things to be a bit quieter this week. But the last seven days have been packed full of cool new devices, exciting announcements and plenty of spicy rumors. Let's get stuck in.
We begin with Google, which incurred the wrath of Microsoft this week, after publicly disclosing a vulnerability in Windows 8.1 back in December, just two days before Microsoft was due to release a patch. Microsoft had asked Google not to publish details of the vulnerability until the patch had been released, but Google chose to do so anyway, leading MS to criticise the company for putting users' systems at risk for the sake of a cheap "gotcha".
The same day, Google found itself being widely accused of appalling hypocrisy in its eagerness to point the finger at Microsoft, after it emerged that an exploit discovered in Android 4.3 Jelly Bean – which accounts for around 60% of Android's user base – will not be patched by Google. The Android vulnerability leaves around 930 million devices at risk, but Google says it has no intention of releasing a patch, and passed the buck to any third parties that might want to do the company's job for it.
Google then went on to disclose another Windows vulnerability a few days later – despite Microsoft already being fully aware of it, and having a patch in development. Many have reacted angrily to Google's actions, decrying them as irresponsible and self-interested, and suggesting that there is no legitimate reason to publish vulnerabilities that MS is aware of and working to fix, since this does nothing but expose Windows users to greater risk.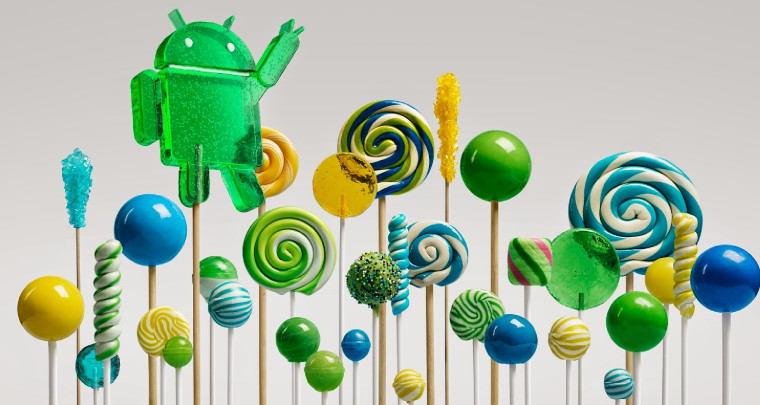 Many Android owners are growing weary of Google's slow rollout of its new mobile OS release. Android 5.0 was officially announced in October, but has so far made it on to less than 0.1% of devices. Unfortunately, many users have nothing but the promise that the Lollipop update is on the way – although most Android owners don't even have that much, as many companies have still not officially announced their rollout plans.
Motorola – which has already started updating some of its newer devices – said this week that the update will be making its way "really soon" to the remainder of its 2013 and 2014 line-up. Predictably, though, Moto didn't actually go as far as offering any dates.
HTC began pushing Lollipop to its One M8 flagship this week, starting with Developer and Unlocked editions of the device. The update for the One M7 is still going through the testing and approval process, but is expected to arrive fairly soon. A roadmap that leaked on Thursday indicated that HTC plans to expand its Android 5.0 rollout to many more of its devices in the next few weeks.
Lollipop made it onto another HTC handset this week – although this particular device isn't exactly part of its current range. In fact, the HD2 first went on sale in 2009 running Windows Mobile 6.5, but since then, it's played host to Windows RT, Windows Phone 8, Firefox OS, and many other operating systems. Thanks to the efforts of one developer, an Android 5.0 ROM has now been created – albeit with limited functionality – for the mighty HTC HD2.
In the fast-moving tech world, though, the HD2 itself is already something of a relic – but while its specs may have moved on, the basic smartphone-with-big-screen formula remains familiar today. But what will future mobile devices look like? Google has been trying to answer that question for some time, with varying degrees of success.
One approach is Project Ara, Google's modular smartphone effort. The device is broadly similar to the smartphones that we know and use today, but rather than being purchased off-the-shelf as a pre-assembled device, Ara offers a barebones shell into which users can add and remove modular components, upgrading things like RAM, storage, camera, processor and battery as desired.
The project took a big step forward this week, as Google announced that it will begin a pilot program for the device in Puerto Rico later this year. The company also presented its latest prototype of the device, dubbed 'Spiral 2', in relation to the second phase of the project's journey towards becoming a full commercial product.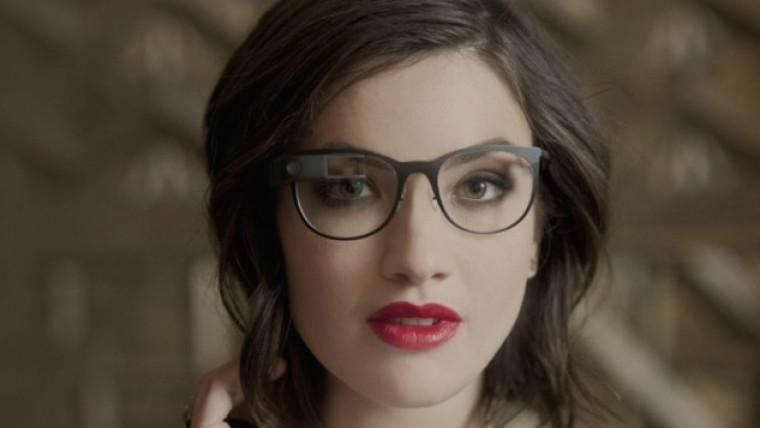 But Google has also been developing a very different approach to mobile computing, in the form of its Glass wearable device. There has been considerable speculation about the future of the project, with its development having apparently stagnated in the second half of last year. On Thursday, Google announced that it has suspended sales of Glass indefinitely, and the project is now under new management within the company.
So it looks like we'll all be carrying around smartphones for a little while longer then. But considering some of the new handsets on the way, we're okay with that.
One device we're particularly looking forward to – it was one of our top 10 things for 2015, in fact – is the OnePlus Two. Rumored specs revealed this week point to a 5.5-inch edge-to-edge display with 2K resolution, Snapdragon 810 chipset, 4GB of RAM and a 3300mAh battery. If those details are accurate, the new handset could be awesome, at the right price.
A device with very similar specs was unveiled this week by Chinese manufacturer Xiaomi. The company unveiled its Mi Note phablet on Thursday, which comes in two configurations, with the premium 'Pro' version featuring a 5.7-inch 2K display, octa-core Snapdragon 810, 4GB RAM, 64GB storage, and plenty more, for around 3,299 CNY (roughly $530 USD).
Samsung remains the largest of all Android handset vendors, but the company has been itching to reduce its reliance on Google's OS. It developed its own in-house OS, Tizen, but it has had a very troubled birth. Samsung had originally planned to launch Tizen on a flagship-class device, but limited developer interest, along with various development issues, led to those plans going out the window.
But Samsung finally managed to push a Tizen handset out the door this week, launching the Z1 in India. The Z1 is as low-end as they come, but the company said on Friday that it plans to release a 'flood' of new Tizen devices, including wearables, PCs and more smart TVs.
You'd be forgiven for forgetting that – alongside Android and Tizen phones – Samsung is also a Windows Phone manufacturer. Admittedly, that's not easy to remember, given the half-assed effort that Samsung has put into supporting the platform so far. But there is a glimmer of hope that the company might pull its finger out and do a bit more on the Windows Phone side of things this year, after an exec hinted that Samsung is still "interested in promoting Windows mobiles".
Of course, for many people, the quintessential Windows Phones are those in Microsoft's Lumia range, and for those on a budget, the company had a rather nice surprise this week.
It unveiled two new entry-level handsets, the Lumia 532; and the Lumia 435, which is the most affordable Windows Phone ever. To bring the price of the 435 down to just €69 EUR excluding taxes and subsidies ($81 USD / £53 GBP / Rs.5,000 INR), Microsoft has had to cut some corners though – the handset only has a dual-core processor and a 2MP rear camera, but it still gets a selfie cam, 8GB storage and 1GB of RAM.
Like Android users waiting for Lollipop, Windows Phone owners have been (im)patiently waiting for the new Lumia Denim update to arrive on their handsets. After beginning its rollout to a limited number of devices shortly before Christmas, Microsoft expanded availability of Denim this week, and published details of which devices, countries and carriers can now get the update.
However, Microsoft confirmed this week that the Denim update will not include new firmware for many of its devices. Only its newest flagship handsets will get new firmware with Denim, while older and cheaper devices will only get the new OS release, Windows Phone 8.1 Update.
On January 21, Microsoft will host an event at which it will reveal a whole lot more about its plans for Windows 10, including many of its consumer-focused features, along with our first look at the new single OS version that will replace Windows Phone and Windows RT.
Along with publishing a short guide on some of what to expect in the next Windows 10 build, we also considered some of the big questions that Microsoft needs to answer about the new OS.
The event will be streamed online, but we'll be there too, bring you all the big announcements and juicy details that Microsoft reveals, right here on Neowin.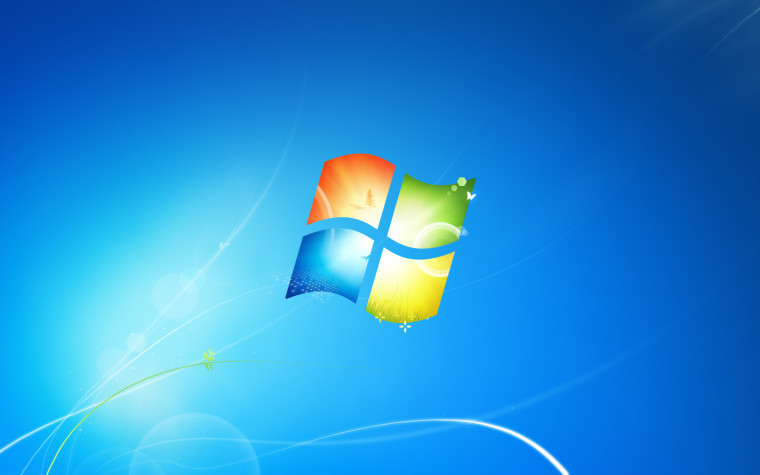 As the next version of Windows approaches, another version has taken one more step towards its eventual retirement. Microsoft ended mainstream support for Windows 7 with Service Pack 1 on Tuesday, which means the OS is now in its 'extended support' period until January 2020. However, this week's change won't affect the majority of users in any practical way, with updates continuing for many more years to come.
Microsoft reduced the price of its Xbox One console to $349 over the holiday season, but only as part of a festive promotion. The company then raised the price again… for just over a week. On Thursday, Microsoft announced another promotion "in which fans in the US can buy an Xbox One at a special price of $349".
Why MS doesn't just drop the price to $349 permanently is anyone's guess – but in the meantime, we'll just watch in bemusement as its Xbox One pricing strategy continues to meander aimlessly.
But for those who have already bought an Xbox One, Microsoft announced details of its next updates for the console. The February Update will bring transparent tiles to the Dashboard, new live TV features, including streaming to your phone, and – for those enrolled in the Preview Program – new Game Hubs, unifying all information and available content for every Xbox One game in a single unified hub.
Forza Motorsport 6 was announced this week ahead of its anticipated launch later this year. Available only on the Xbox One, the line-up of cars in the game will include the utterly beautiful new Ford GT, which was unveiled at the Detroit Auto Show earlier this week.
Since most of us aren't swimming in cash, many gamers face the agonizing decision of having to choose either an Xbox One or a PlayStation 4. But those gamers with deep enough pockets don't have to choose at all – and in fact, they can now get both consoles built into one monstrous device.
With an immense laptop form factor, the PlayBox squeezes in a PS4 into one side of its base, and an Xbone in the other, with a 22-inch Full HD display up top. The device was made-to-order by a console modder who has created similarly insane console fusions in the past.
Nintendo announced this week that it is bringing its new 3DS XL handheld console to the United States next month, priced at $199. However, the company has irked buyers by confirming that it will not include an AC power adaptor in the box, so those users who ever want to plug the device into the mains will either have to purchase one separately, or use a spare from one of Nintendo's other recent handhelds.
There was bad news for PC gamers on Tuesday though, as Rockstar Games announced that it has delayed the release of GTA V for PC until March. The game was due to arrive on January 27 – weeks later than its launch on the PS4 and Xbox One – but PC gamers now face an even longer wait.
Rockstar also revealed details of minimum and recommended specs for PCs to be able to run the game.
But things have been nothing short of disastrous for some Linux gamers using Steam. There have been numerous reports from users attempting to move the Steam folder – given that the installer doesn't allow users to change directories at installation – leading to deletion of almost the entire file system.
Google rolled out a new version of its Translate app this week, introducing the ability to speak words and have them translated into another language – similar, in concept, to Microsoft's Skype Translator, which performs real-time translation on-screen during video calls.
The app picked up another feature familiar to Microsoft users – the ability to point the camera at foreign words on a sign or document, for example, and get them translated by the app. Users of the Bing Translator app on Windows Phone will already be well acquainted with this feature.
Indian hardware brand Micromax found itself in hot water on Thursday, after developers discovered that the company has ripped out the Android OTA software updater on some of its devices, and replaced it with its own 'Software Update' app. Built by Chinese firm Adups, this software has been installing apps on users' devices without their permission, reinstalling them after users try to remove them, and even pushing ads into the notification panels on handsets.
Adding insult to injury, users are also finding that all these apps being forced onto their devices by Micromax are eating into their monthly data allowance.
The issue of security has come up many times this week – a sign, perhaps, of these uncertain times in which we live. One such example was that of a device called the 'KeySweeper', which looks like an ordinary mains power adapter, but actually contains a scanner that locates nearby wireless keyboard signals. Logging every keystroke, it stores the data in its onboard storage, and wirelessly transmits that data to the device of whoever has planted it there.
Even those that we trust to make decisions about our security find themselves tripped up by the most basic of errors. Activists from the youth wing of Sweden's Pirate Party proved this recently, by setting up a free open Wi-Fi access point at the country's leading security conference, attended by industry figureheads and government ministers.
Over 100 of them walked straight into the trap, using the open and unencrypted hotspot to surf the web and access potentially sensitive government emails. *sad trombone*
Police in the UK made an arrest this week, as part of an ongoing investigation into attacks that brought down the PlayStation Network and Xbox Live over the festive period. The 18-year-old man who was arrested is believed to be a member of Lizard Squad, the group behind the attacks.
By the way, don't forget to check out the big discussion among our readers this week, debating which handset should suffer the ignominy of being crowned the 'worst Windows Phone ever'. Have your say, and remember that there are always loads of discussions taking place on our community forums – be sure to sign up if you haven't already done so!
We've been putting the HP Stream 11 notebook through its pace in recent weeks, and on Monday, we published our review of the low-cost Windows 8.1 laptop. We loved its high-value offering, and its excellent keyboard, but the display was less than impressive, and with relatively low-end specs, it struggles with multitasking. Despite this, it made a good impression – check out the full review here.
We also reviewed the MK808B Plus Android TV Stick, a $30 dongle that plugs into a TV to add multimedia support and streaming. We loved it – check out all the reasons why – and we're giving one away this week! Make sure you head over to the giveaway page to be in with a chance of winning.
We end our look back on the last seven days with the results of a study, claiming that men who post selfies might have some mild psychological problems. Its author suggests that men who share pics of themselves may be diagnosed with a form of psychopathy.

Image credit: 'Free Wi-Fi' image; and 'Hipster bearded man taking selfie' image via Shutterstock