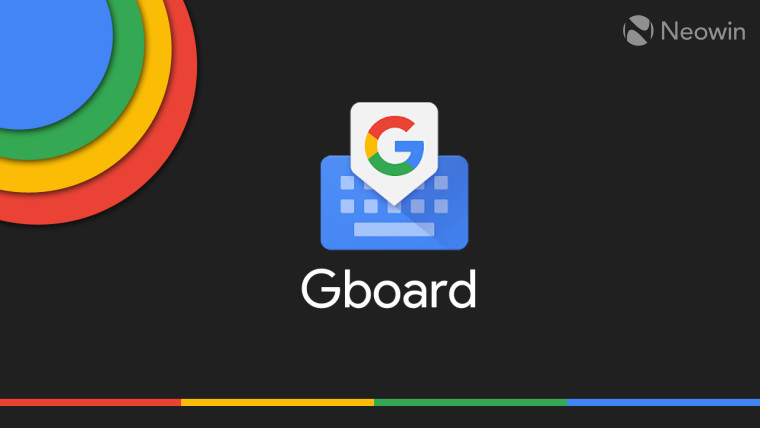 Gboard users began noticing yesterday that the Google icon on the keyboard on Android was being removed and replaced with an arrow. While it looked like it was an erroneous server-side change, users began noticing the "Google" verbiage being placed on the spacebar of the keyboard. As it turns out, that change looks to now begin taking place for more users.
The 'G' logo has been present in Gboard for a very long time. The search giant's keyboard offering has seen multiple new features over time. Search has been integrated into the keyboard through the way of the logo, with results shown in the form of cards when users search for content. Now, the search function is hidden in the menu accessed through the arrow where the 'G' logo was first located. A new 'Google' verbiage now sits in the spacebar for branding.
Users have taken to the Support forums to point out the change. There have been more than 1000 upvotes on a topic (spotted by 9to5Google) that asks for the firm to 'Remove the "Google" from Gboard space bar'. Multiple comments on the post hint at the displeasure of users with regards to the branding choice, with some users calling it an "eye sore".
Users that use a second language on the keyboard do not see the branding since it is replaced by the language indicator on the keyboard. There is no official response from the company about this change. It will be interesting to see what the company has to say about the branding and the removal of the dedicated icon for Search.