It was only last week when Boss Key Productions announced that it had moved on from Lawbreakers onto a new project, as the fast-paced shooter had not managed to "find enough of an audience" to keep supporting it any further. Today, the new project has materialized in the form of Radical Heights, a battle royale title, a genre that is currently seeing a massive amount of popularity across almost all gaming platforms.
The studio's new title is very 80s-inspired, as can be seen in the announcement trailer above. Meanwhile, its gameplay is described in its newly-established Steam store page as follows:
Partake in high-stakes battle royale gunplay in a sunny SoCal dome as contestants drive-by on BMX bikes or stalk other contestants from the shadows in search for weapons and prizes...but also CASH that you can bank - win or lose! Whether you spend that cash on righteous customization in your personal prize room or pull it from an ATM to purchase weapons early in the next game -- building a wealth of cash is as important as taking down the competition in this irreverent 80s-themed action game show where everyone wants to be rich and famous!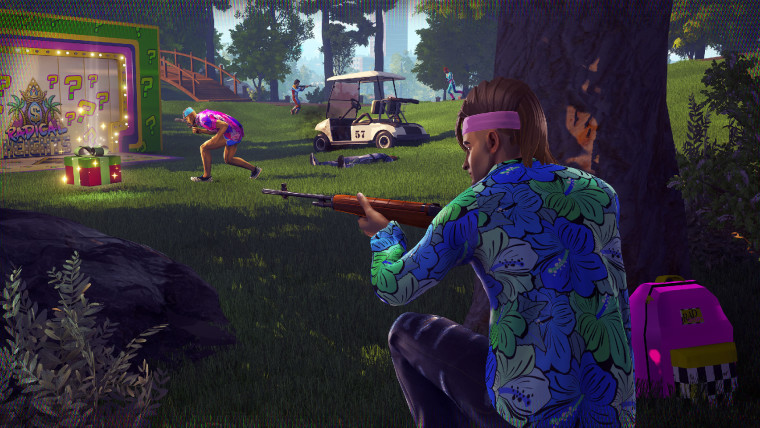 Going hand in hand with the surprise announcement of the game is an almost immediate launch as well, which is slated to happen tomorrow, April 10, on Steam as a free-to-play in-development title. The studio goes as far as to call the launch "X-Treme Early Access," as the available models, animations, audio, and buildings will still be placeholders.
There are no definite dates attached for the game's full release yet, but Boss Key Productions plans to have Radical Heights in the Steam Early Access program for "about a year", with various pieces of new content being implemented throughout the development process.