This eBook is the real-world guide to shedding the stagnation, and allowing yourself to grow into the person you want to become. Claim your complimentary copy (valued at $13) for free today, before the offer expires on April 19.
What's it about?
Lifestorming is the indispensably practical handbook for becoming the person you want to be. Redesign your life, friends, behaviors, and beliefs to move closer to your goals every single day, guided by expert insight and deep introspection. The Lifestorming Test allows you to assess your current state in concrete terms, and assess your ability to change and adapt — from there, it's about identifying people, actions, habits, and beliefs that either support your personal and professional growth or hold you back.
This eBook will help you:
Assess your current state and your capacity for change
Develop the right goals and the right metrics to create the future you want
Learn how character evolves, and why it's essential to growth
Change your habits and behaviors to consistently grow and evolve
This time-limited offer expires on April 19.
How to get it
Please ensure you read the terms and conditions to download this free eBook. Complete and verifiable information is required in order to receive this free offer. If you have previously made use of these free offers, you will not need to re-register. While supplies last!
"Lifestorming - Creating Meaning and Achievement in Your Career and Life" free eBook
Offered by Wiley, view their other free resources.
---
Not for you?
That's OK, there are other free eBooks on offer you can check out here, but be aware that these are all time-limited offers.If you are uncomfortable sharing your details with a third-party sponsor, we understand.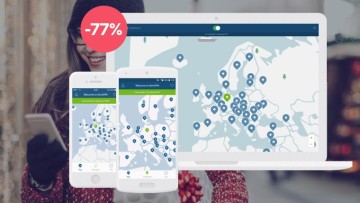 Or via our preferred partner, you can Save 77% off a 3-year subscription to NordVPN. Get it for the equivalent of just $2.75 a month!
How can I disable these posts? Click here.
---
Disclosure: A valid email address is required to fulfill your request. Complete and verifiable information is required in order to receive this offer. By submitting a request, your information is subject to TradePub.coms Privacy Policy.