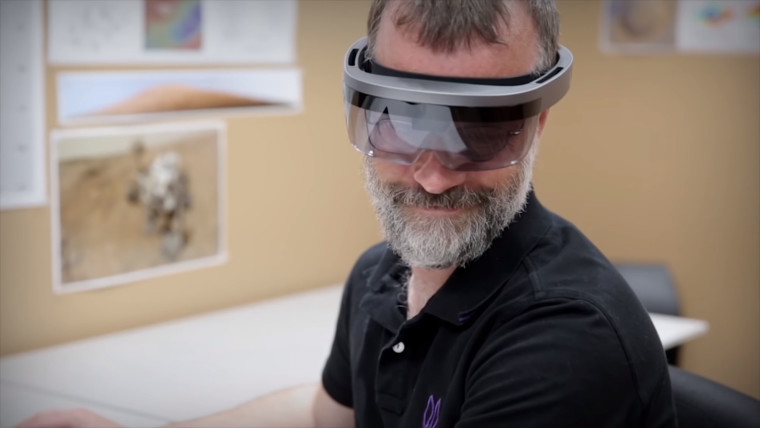 It's been over three years since Microsoft first showed off its vision for mixed reality experiences via HoloLens. While impressive at first glance, the HoloLens suffered from significant growing pains as a first-generation device, foremost among which was the limited field of view.
The company is expected to launch the second generation of the headset later this month, and the man most famously associated with the project, Alex Kipman, today took to Twitter to post a teaser video of the new device.
it seems the headset might be made of carbon fiber and, as has been widely reported, it will almost certainly have a wider field of view, something the company has been working on for quite some time. The headset will reportedly also feature a Qualcomm chipset, possibly the Snapdragon 850, which has been used in Always Connected PCs such as the Samsung Galaxy Book2.
We'll know more about HoloLens 2's exact specs, what notable upgrades Microsoft has in store for it and, perhaps most importantly, if it will command a less egregious price than its predecessor at the company's official announcement at MWC 2019, on February 24.
Source: Alex Kipman (Twitter) via Engadget