Microsoft announced a new Office app for mobile devices back at its Ignite conference last year. It would unite the three popular Office apps - Word, Excel, and PowerPoint - into one unified app on iOS and Android, negating the need to download those services separately. The app hit general availability this month on both, Android on iOS. Now, the mobile app might begin to support two screens if a user is to be believed who got it to work on their LG G8X ThinQ.
The LG G8X comes with an accessory called the Dual Screen that plugs into the phone to act as a second screen. The Office app is seen to leverage the two screens on the phone to display content on both screens. In a short video clip shared by William Richardson (with XDA Developers), he can be seen opening a Word document on one screen and using a two-finger swipe to move it to the left screen. The user then opens a PowerPoint presentation on the right screen, ending up with both screens filled by the app running two documents.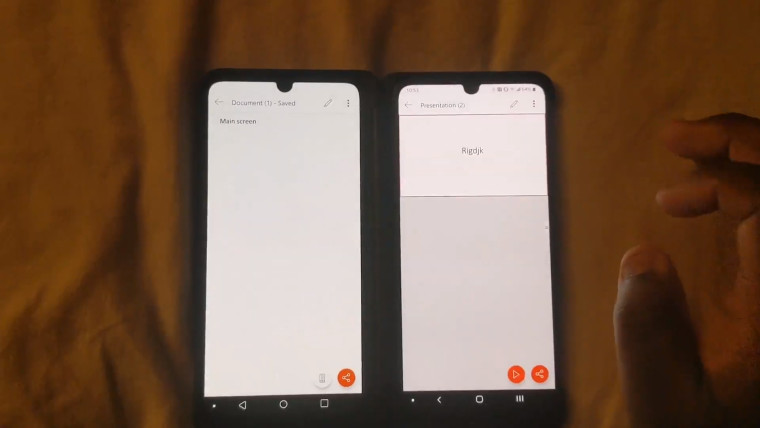 While it is not clear as to what build is running on the device, the functionality does look nifty for when one would want to reference data on one screen and use it on the other for something like a PowerPoint presentation. The glimpse at the functionality on the LG device might hint at the type of features that Microsoft would market the Surface Duo dual-screened Android device with. It is no surprise that the company would tailor its apps for the Duo and Neo to leverage the two screens and provide a reference of sorts for third party devices.
While there is no official information on if and when the feature will make it to more users, it will be interesting to see what the company has in store for dual-screen devices when it comes to its own apps. You can download the Office app for Android from the Google Play Store here.