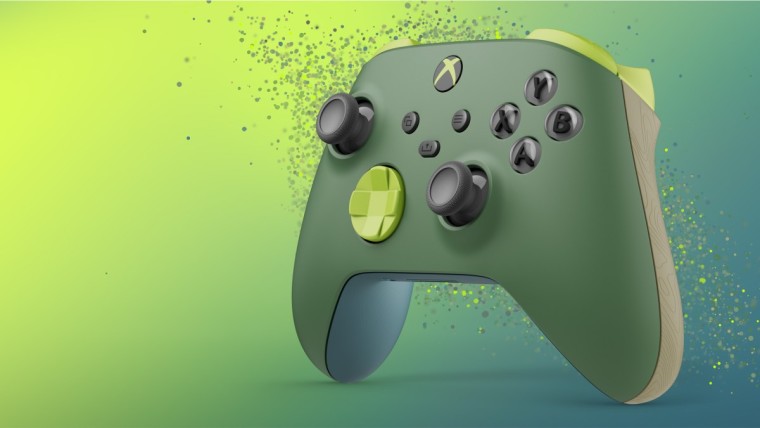 Microsoft has announced a new Xbox Controller variant, but this one is a little bit more special than the custom colors it usually offers. Dubbed the Xbox Wireless Controller – Remix Special Edition, it features recovered plastics, with one-third coming from recycled controllers and reclaimed materials.
First-generation Xbox One controllers are partly what's supplying the recycling for raw materials, which are combined with "post-consumer recycled resins" from things like "automotive headlight covers, plastic water jugs, and CDs."
Microsoft notes that an interesting benefit of mixing together recycled resins and ground-up colored parts from old controllers is that a special earth-tone with "subtle variations, swirling, markings, and texturing" will appear. This can be seen on the grips of the Remix controller.
The Xbox Rechargeable Battery Pack is also included with the controller, removing the need to use disposable batteries. The pack allows for up to 30 hours of gameplay while a full charge will take around four hours. All other aspects of this controller remains the same as a traditional release, with the usual features and functionality.
This is not the first Xbox product to utilize recycled and reclaimed materials. Microsoft revealed in 2022 that at least 28% of the Xbox Series S console's weight is from Post-Consumer Recycled resins.
The Xbox Wireless Controller – Remix Special Edition launches on April 18 with pre-orders available now for $84.99. The higher than usual price seems to be due to the rechargeable battery pack inclusion.