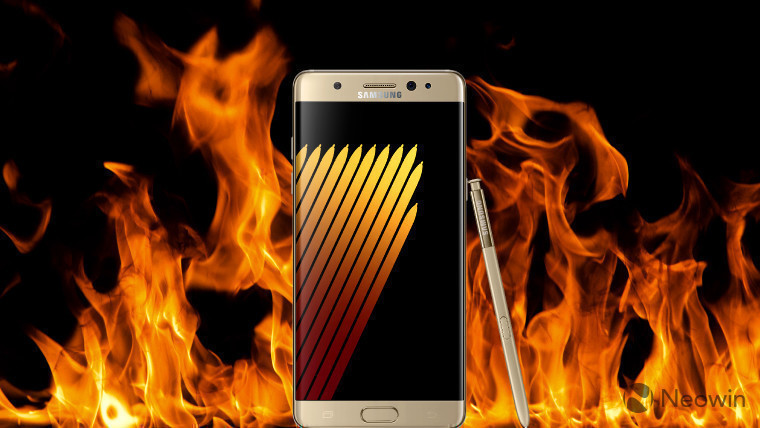 Yesterday, Samsung announced to the world that it was giving up and cutting Galaxy Note7 production completely. The decision came after months of turmoil, during which the company took big hits financially and in terms of public relations, due to its exploding phones. But even today, Samsung reportedly, still doesn't know why its phones catch fire and explode.
Original reports that Samsung's new devices were prone to catching fire started circulating almost as soon as the Note7 launched publicly. Before then, neither reviewers, nor carriers nor company engineers saw any issue with the device. Indeed, there's still wide consensus that the Note7 is an excellent device, chock full of features – as long as you ignore the possibility of fire.
After those initial reports Samsung, and many industry watchers, were quick to point fingers toward the Note7's battery as the likely culprit behind the fiery phones. Engineers identified potential issues inside of Samsung's own batteries, which made them prone to shorting out. The company decided quickly that these were to blame, and recalled millions of devices using that model of battery. Meanwhile, devices using batteries from a different company were deemed safe, and were sent out as replacements, but it quickly turned out that those phone weren't safe either.
According to a report from the New York Times, even to this day Samsung's engineers still don't know what's causing their devices to explode. They haven't been able to replicate the issues, and Samsung's own legal team has put up communication barriers between departments that slowed down investigators even further. According to the engineers quoted in the report, the batteries were most likely safe, given that if issues had been present at that level they would have easily be reproduced in the lab. But that was not the case. As things stand, it's still a mystery why the phones exploded.
Samsung's decision to abandon the entire Note7 roll-out and move on to another device may be the company's saving grace in the end, as long as future devices don't suffer the same flaws. But whether the company's engineers can figure out and avoid the same mistakes with the Galaxy S8 remains to be seen in the months ahead.
Source: NYT