AMD's integrated graphics received a new lease on life when the company unleashed its 32nm "Llano" desktop processors earlier this year. Sporting an on-die Radeon HD 6550D graphics processor, the AMD A8-3850 APU rendered many low-end discrete graphics cards obsolete and made Intel's HD Graphics 3000 engine look foolish in the process.

In addition, the Llano platform offers a plethora of affordable AMD A55 and A75 motherboards. A75 products are particularly appealing as they boast of extensive support for USB 3.0 and SATA 6Gb/s (up to four and six ports, respectively). By comparison, Intel's H67/P67/Z68 only support two SATA 6Gb/s ports and no USB 3.0.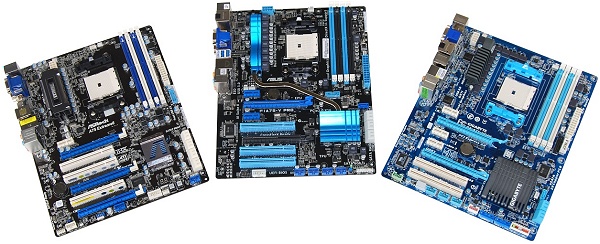 Although AMD A75 boards start at around $70, we've decided to check out three more attractive, and inherently pricier options. Some of the best-equipped A75 motherboards include the Asrock A75 Extreme6 ($130), Asus F1A75-V Pro ($130) and Gigabyte A75-UD4H ($123). Currently, the Asus F1A75-V Evo is the most expensive A75 board at $140.
Read: AMD A75 motherboard shootout: Asus, Gigabyte & Asrock
These articles are brought to you in partnership with TechSpot.