Factory overclocked graphics cards are nothing new and the GTX 580 GPU has been around for months now, but Gigabyte claims to have the world's fastest GTX 580. Noteworthy competitors include MSI's N580GTX Twin Frozr II/OC, which operates at 800MHz, Zotac's AMP2! ZT-50104-10P, which pushes the GPU to 815MHz, and eVGA's DS Superclocked 797MHz card.

With most board partners scared to push the 244w GTX 580 far beyond its reference spec, we were surprised when Gigabyte announced its solution which treads on deeper water than the competition dares to.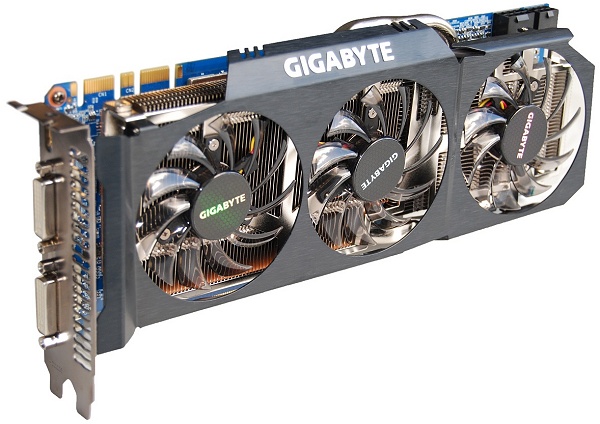 The Gigabyte GTX 580 SOC operates at 855MHz or about double the overclock of Asus and Zotac's cards. For what appears to be a justifiable $35 premium over Nvidia's already steep $500 suggested retail price, they are adding a new PCB design and upgraded cooler. Let's take a closer look before slamming the card with our battery of performance tests…
Read: Gigabyte GeForce GTX 580 'Super Overclock' Review
These articles are brought to you in partnership with TechSpot.