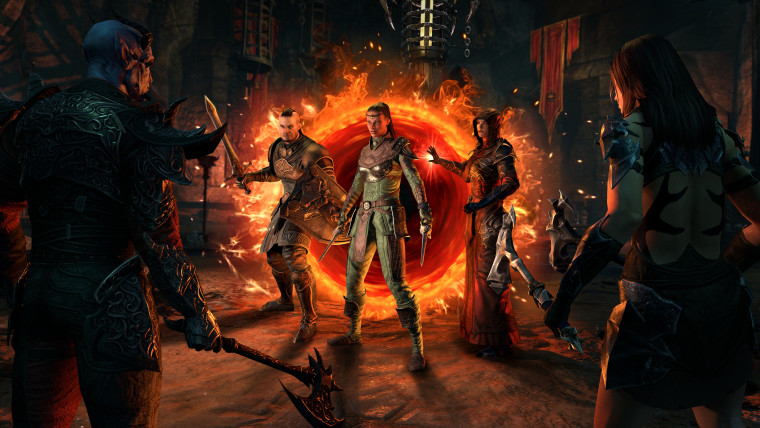 There are two Epic Games Store free games to download and keep starting right now. One is a popular fantasy MMO game, and the other is an indie mystery adventure-puzzle game. Both games will be available for free from the Epic Games Store until 11 am on Thursday, July 27.
The Elder Scrolls Online is making its Epic Games Store debut today, The ZeniMax Online Studios MMO, based on the long-running Elder Scrolls single-player RPG series, normally costs $19.99. In case you are unfamiliar with the game, here's a brief summary:
Experience an ever-expanding story across all of Tamriel in The Elder Scrolls Online, the award-winning online RPG. Explore a rich, living world with friends or embark upon a solo adventure. Enjoy complete control over how your character looks and plays, from the weapons you wield to the skills you learn – the choices you make will shape your destiny. Welcome to a world without limits.

PLAY THE WAY YOU LIKE

Battle, craft, steal, siege, or explore, and combine different types of armor, weapons, and abilities to create your own style of play. The choice is yours to make in a persistent, ever-growing Elder Scrolls world.

TELL YOUR OWN STORY

Discover the secrets of Tamriel as you set off to regain your lost soul and save the world from Oblivion. Experience any story in any part of the world, in whichever order you choose – with others or alone.

A MULTIPLAYER RPG

Complete quests with friends, join fellow adventurers to explore dangerous, monster-filled dungeons, or take part in epic PvP battles with hundreds of other players.
The other free Epic Games Store game this week is Murder By Numbers. Usually, this game, developed by Mediatonic and published by The Irregular Corporation, costs $14.99. It's a Japanese anime-inspired adventure mystery game, with some puzzles thrown in, set in an alternate version of the 1990s. Here's the breakdown:
Los Angeles, 1996. Honor Mizrahi was just an actress on a hit TV detective show. But when her boss ends up dead just minutes after he fires her, she finds herself starring in her own murder mystery. Teaming up with SCOUT, a reconnaissance robot thrown away after a mysterious incident, she sets out to clear her name - and a new detective duo is born!
Which one of these free Epic Games Store games will you download this week?