This Sweepstakes Bundle includes: Amazon Echo Plus with Built-In Hub, Wemo Mini Smart Plug, 2 Smart LED Light Bulbs, Arlo Q Security Camera, and a 1-year Amazon Prime membership. Register with accurate work-related contact information to be entered for your chance to win.
What's it all about?
Get ready to own the new Echo Plus, an essential to start or enhance your smart home! With a built-in ZigBee smart home hub, it seamlessly connects and controls compatible smart devices. Don't have any other compatible smart devices? You will if you win this bundle sweepstakes.
The flashy extras include:
Wemo Mini Wi-Fi Smart Plug to control your lights or appliances from your phone or voice
Arlo Q HD Security Camera for indoor use
A Philips Hue Bulb for smart lighting
A dimmable white Smart LED Light Bulb
1-year Prime Membership so you can enjoy all the perks without the cost Don't miss your chance to enter!
Offered by TradePub, view their other free resources.
How to get it
Please ensure you read the terms and conditions to enter the sweepstakes, which are available on the entry page (link below). Complete and verifiable information is required in order to be entered. If you have previously registered or made use of these free offers, you will not need to re-register.
> Enter to Win Amazon Echo Smart Home Bundle Sweepstakes ($500 Value)
The Sweepstakes end on Jan 11 2018 | View previous, valid free eBook offers.
---
Not for you?
That's OK, there are other free eBooks on offer you can check out here, but be aware that these are all time-limited offers.If you are uncomfortable sharing your details with a third-party sponsor, we understand.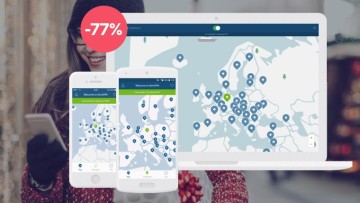 Or via our preferred partner, and until Jan 7, 2018, you can Save 77% off a 3-year subscription to NordVPN.
Get it for the equivalent of just $2.75 a month!
How can I disable these posts? Click here.
---
Disclosure: A valid email address is required to fulfill your request. Complete and verifiable information is required in order to receive this offer. By submitting a request, your information is subject to TradePub.coms Privacy Policy.