7 Days is a weekly round-up of the Editors' picks of what's been happening in the world of technology - written with a dash of humor, a hint of exasperation, and an endless supply of (Irish) coffee.
After the excitement around Microsoft's Build 2016 developer conference last week, things have been a little quieter this week – but nonetheless, there's been no shortage of exciting news and developments from across the tech world in recent days. Indeed, there's a good chance you may have missed something among all the announcements, rumors and revelations this week – but as ever, 7 Days is here to bring you up to speed with what's been happening.
We begin this week with yet more bad news for Microsoft's mobile efforts, as its market share continues to fall in key markets around the world. According to independent analysts Kantar Worldpanel, Windows mobile share almost halved year-over-year in the US; and in Italy, where its share peaked at 17.1% in December 2013, it's now plummeted to just 6.7%.
One other notable takeaway from those stats could be found in China, where Android has been making impressive gains against iOS, which fell 3% over the last ten months.
Of course, Microsoft has been spreading its mobile efforts across multiple platforms in recent years, with a growing number of apps and services heading to its rivals' operating systems. After launching its Hub Keyboard on Android earlier this year, it released a version this week for iOS too.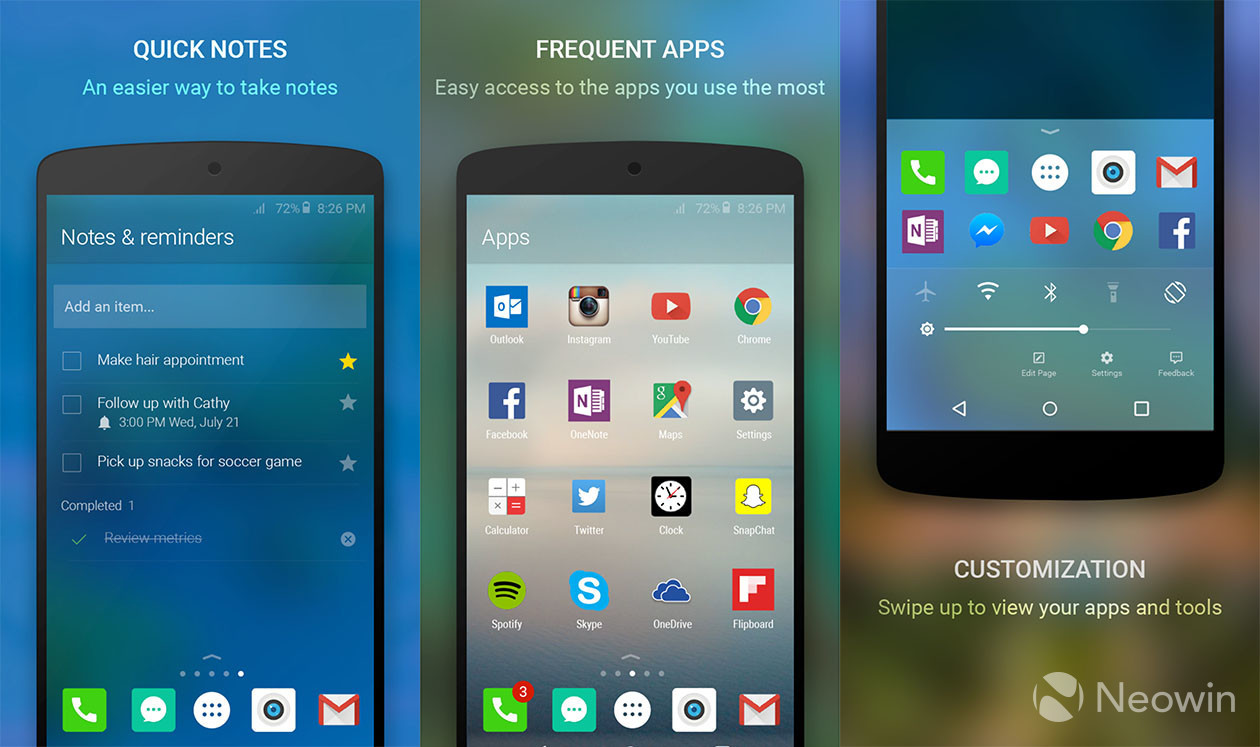 Microsoft also updated its Arrow Launcher for Android, a product of its experimental Garage division. The new version brings some nice new features, including syncing with Wunderlist, the popular task management app that Microsoft acquired last year.
It's perhaps a bit surprising that Reddit has never offered official mobile apps – but that finally changed this week, as it launched its own apps on iOS and Android. Given Microsoft's tiny mobile market share, though, it should come as no great surprise that Reddit has no plans to develop an app for Windows handsets.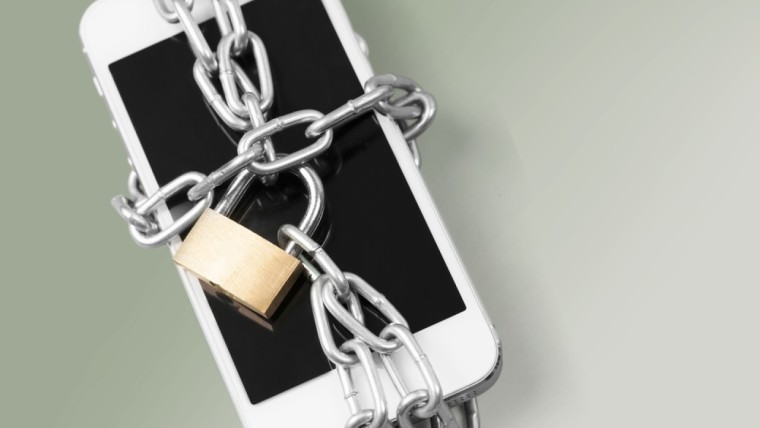 When the FBI revealed recently that it had found a way to extract data from the San Bernardino shooter's iPhone 5c, and was dropping its efforts to compel Apple to assist it in unlocking the phone, you may well have expected that to be the end of the fight between the two organizations. But now a fresh battle is brewing, as the FBI is again attempting to force Apple to help it with extracting data from an iPhone 5s, in a separate case involving a drug dealer in Brooklyn.
On Wednesday, Apple pushed out developer betas for all of its major platforms: iOS 9.3.2, OS X 10.11.5, tvOS 9.2.1 and watchOS 2.2.1.
It looks like Apple may finally be preparing to allow iOS users to hide built-in apps that they don't use. Currently, all of these apps are forced onto a user's homescreen, and the best that users can do to 'hide' apps that they don't care for is to dump them into a folder.
Google is reportedly considering supporting Swift – which Apple developed as a replacement for Objective C, and then open sourced – as a 'first class' language for Android.
Meanwhile, Google has released Android Studio 2.0, the latest version of its integrated development environment, which includes a new Android Emulator that it says is three times faster than the previous one.
The company also updated Google Play with refreshed branding, including new logos for its various content strands: Movies & TV, Music, Games, Books and Newsstand.
And Google announced a major expansion of its Android Auto platform too, rolling it out to 18 new markets around the world, including Brazil, India and Russia.
Google published its latest monthly stats, showing the proportion of active devices using each version of Android – and they finally show some significant movement on the Marshmallow front. Android 6.0 doubled in usage in a single month, and is now on 4.6% of active devices – but after six months of availability, that's hardly a resounding success.
Meanwhile, Android 5.x Lollipop is now on 35.8% of devices, followed closely by Android 4.4 KitKat on 33.4%. Marshmallow clearly has a long way to go before it catches up – and the new Android N release is already approaching.
The OnePlus X was updated to OxygenOS 2.2.1 this week – but there's still no indication of when that device will get an upgrade based on Android 6.0 Marshmallow.
OnePlus has been testing its Marshmallow-based OxygenOS update for some time, and had promised to roll it out to the One in the first quarter of this year, but failed to do so. It said on Wednesday that the update "is in the final testing stage", but there's still no firm date for its release.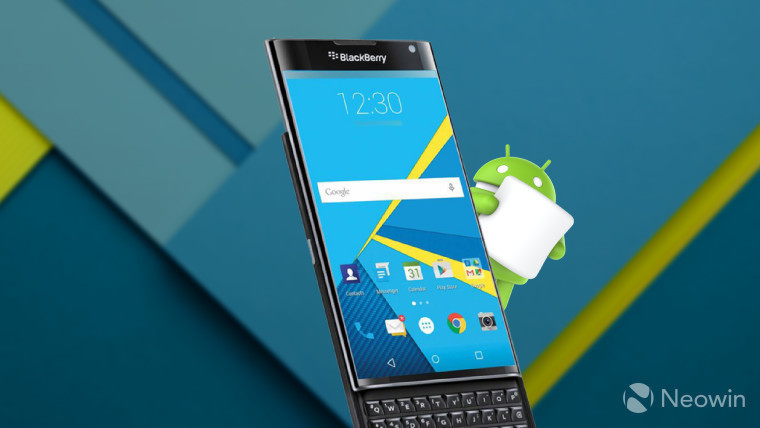 BlackBerry said in November that it would upgrade its flagship Priv to Marshmallow sometime this year, but the high-end handset is still shipping with Android 5.1.1 Lollipop. The company finally opened registration for a beta of its Marshmallow update this week – but the beta period is expected to last up to eight weeks, so it seems owners of the device will have to wait at least two more months before its rollout begins.
BlackBerry also announced a permanent price cut for the Priv in several markets – but not in its home country of Canada.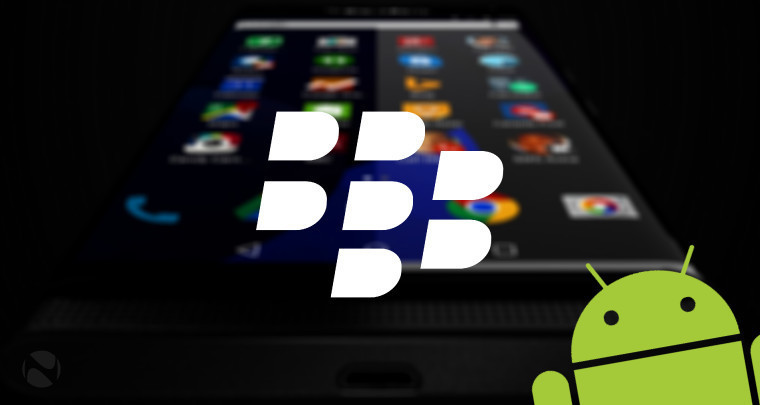 We've known for a while that BlackBerry is planning to launch more Android devices. It seems that the company is lining up two new mid-range handsets for business customers, one with a physical keyboard like the Priv, and the other featuring a touchscreen only.
HTC is playing a slightly dangerous game as it raises expectations for its new flagship phone to new heights. A teaser video published by the company on Wednesday claimed that it has been "obsessed with providing you with the best ever smartphone for shooting photos and videos" – and it could be tough for the new HTC 10 to live up to that kind of hype.
One interesting imaging feature on the 10 was confirmed this week: it will be the 'world's first' handset to offer optical image stabilization on its front-facing camera.
Huawei unveiled its new P9 and P9 Plus flagships on Wednesday, and photography was a major focus of its announcement. The two handsets feature dual 12-megapixel rear cameras 'co-engineered' with German imaging specialists Leica, promising a superlative photo- and video-capture experience. It will certainly be interesting to see how that compares with the HTC 10…
Huawei also unveiled the TalkBand B3, a wearable device that doubles as a Bluetooth earpiece that can be removed from the wristband. It features a monochrome OLED display, and promises 6 hours of talktime as an earpiece, or 3-4 days of standby time as a wearable.
Last weekend, Google announced the Acer Chromebase, which aims to make conference calls and remote collaboration easier and more affordable. It features a 24-inch 1080p touchscreen, and is priced at $799, which includes a year of management and support for the device.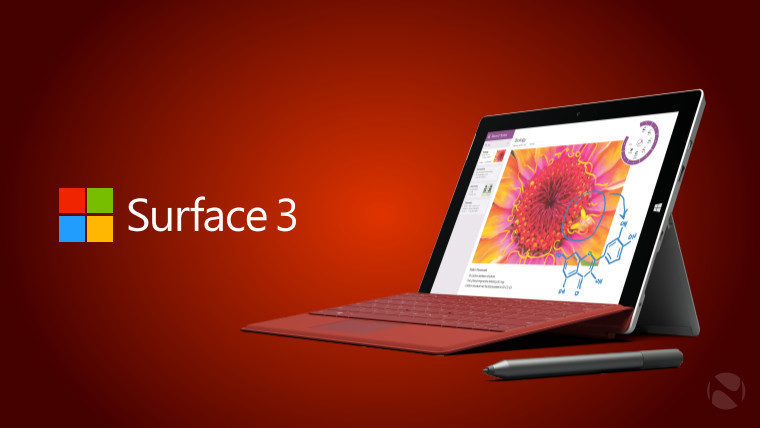 It seems increasingly rare these days for Microsoft to sell its hardware at full price. One day after ending a two-week $150-off promotion on its Surface 3 tablets, it started another deal, offering $50 off certain Surface 3 models through to the end of this month.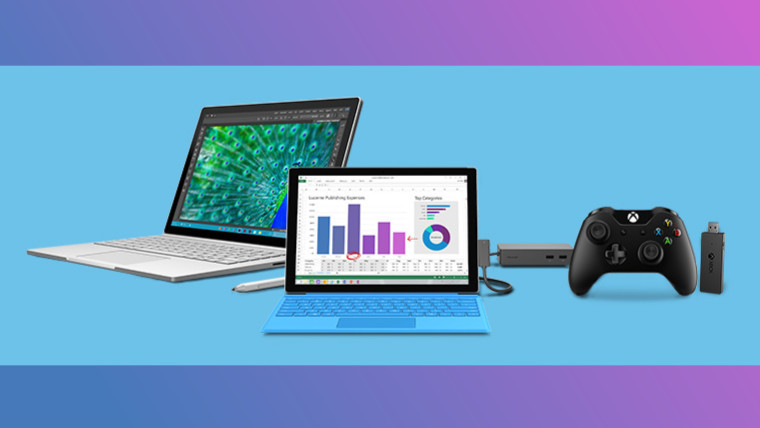 Microsoft has also been offering $100 off Surface Book models with Intel Core i5 processors recently, and it launched another deal alongside that one this week, giving a free Xbox Controller, or $100 off a Surface Dock, when purchasing a Surface Book or Pro 4 with Core i7 processors.
And as if that wasn't enough, the company added a third concurrent deal to its high-end devices: $150 off certain Surface Book and Pro 4 models, in a two-day flash sale ending today, April 9.
New details emerged this week on Microsoft's 'Surface phone' plans, suggesting that it will release three models targeting general consumers, business customers and 'enthusiasts' – but it seems likely that the devices won't arrive until sometime next year.
Meanwhile, Microsoft's current Windows 10 Mobile flagships appear to have been dropped from sale by a popular device retailer in the UK. Expansys reduced the Lumia 950 to its lowest SIM-free price of £369.99 this week, but more notably, listings on the site for both the 950 and 950 XL have been changed to state that "this product has been discontinued".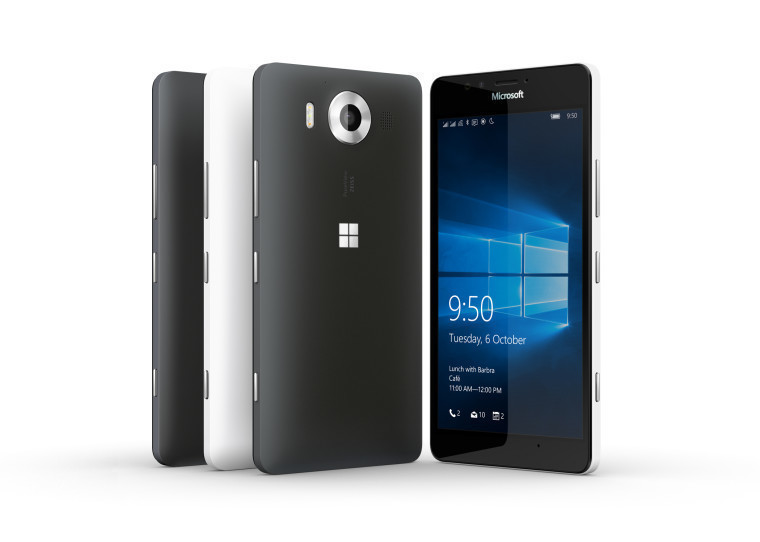 A couple of days later, the Lumia 950's price reached a new low in the UK, falling to just £344 on Amazon – that's £156 (31%) less than the £499.99 price at which Microsoft originally listed the device, and £106 (24%) below the £449.99 price at which it launched just four months ago. It's also £76 (18%) cheaper than the current £419.99 price for the handset on the Microsoft Store.
Over in India, Microsoft launched the lower-end Lumia 650 on Thursday, priced at Rs.15,299 INR (around $230 USD).
A video emerged showing the 'MixView' features that Microsoft developed for its ill-fated McLaren project – an advanced flagship phone that ultimately never made it to market. The video shows the 'exploding Live Tiles' feature, which would have been accessible by hovering a finger over the Start screen, offering quick access shortcuts to related tasks and destinations.
In an interview this week, Microsoft CEO Satya Nadella discussed several topics, including the value of the company's Cortana digital assistant for both personal and professional use. Notably, he also emphasized the importance of Microsoft's continued smartphone efforts, and the significant potential for the PC-like Continuum feature in the mobile OS.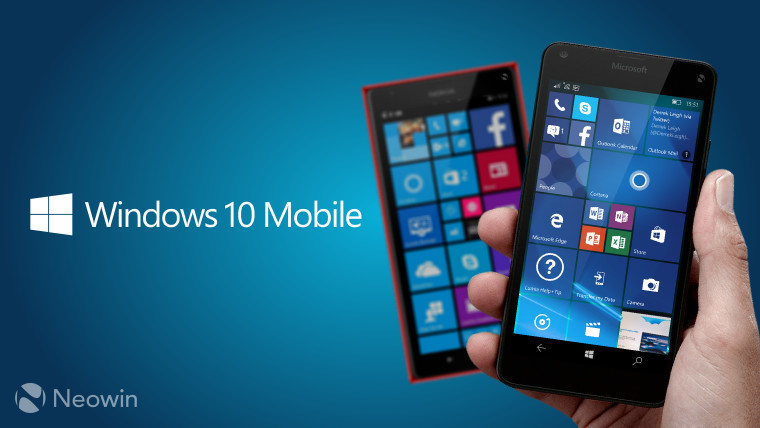 Microsoft finally began its heavily-delayed rollout of Windows 10 Mobile to (some) Windows Phones last month. The company confirmed this week that those handsets upgrading from Windows Phone 8.1 will be able to roll back to that version indefinitely, as the company will not be upgrading recovery images for those devices to the newer version of the OS.
It looks like a future build of Windows 10 Mobile will include a rather nice new feature that could prove popular among owners of devices without a dedicated hardware camera button. The Back button on the lockscreen – which doesn't actually do anything – looks set to be replaced by a camera button instead.
On Wednesday, Microsoft rolled out Windows 10 Insider Preview build 14316 from the Redstone development branch, bringing a wide range of major improvements to the OS, including Bash support (announced at Build 2016), additions to Cortana, the first preview of the new Skype Universal app, new emoji, and lots more: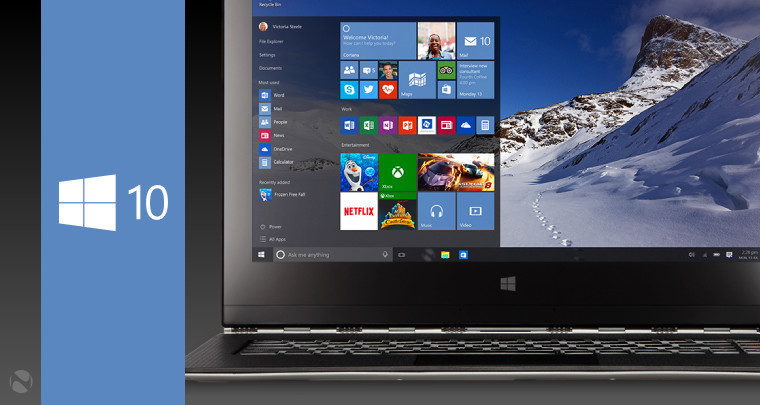 On Friday, Microsoft promoted Windows 10 version 1511 – known also as 'the November Update' – to the Current Branch for Business, replacing version 1507, the original Windows 10 release from last July.
Microsoft has begun testing its new Outlook Premium service, which will be free to Office 365 subscribers, but will also be offered as a standalone service for $3.99 a month for those without an Office subscription. The Premium offering includes various features, such as an ad-free experience and five personalized email addresses.
Microsoft also updated Outlook for iOS and Android this week, adding integration with Facebook, Evernote and Wunderlist.
At Build 2016, Microsoft unveiled the Desktop App Converter, the core component of its Project Centennial 'bridge' to turn Win32 desktop applications into Universal Windows Platform apps. On Friday, the company released its first preview of that tool, which is available to download now.
Earlier in the week, HP unveiled its stunning new Spectre laptop, which it claims is the "thinnest notebook in the world". It offers high-end Intel Core i5 and i7 (Skylake) processors with up to 8GB RAM and 512GB SSD, crammed into an ultra-thin body, but the 13.3-inch display may disappoint some, given that it features only Full HD (1920x1080px) resolution and no touch support.
Moving on to the world of gaming, the long-awaited Quantum Break finally launched this week, exclusively on Xbox One and Windows 10.
How will Microsoft react to the apparent threat of the upcoming 'PlayStation 4K'? Sony is reportedly preparing to launch an upgraded version of its console to support virtual reality and 4K gaming – but Microsoft's Phil Spencer has said he's not in favor of offering an 'Xbox One-and-a-half'.
We asked our readers what they thought Microsoft might have in store to face down Sony's more powerful PlayStation – join in the discussion, and have your say!
Meanwhile, Sony delivered its version 3.50 MUSASHI update to the PS4 this week, enabling the new Remote Play feature for Windows and Mac, along with a range of other features.
And a few days ago, a pair of developers built a stunning recreation of The Legend of Zelda that could be played in your browser, as a loving tribute to the game that celebrates its 30th birthday this year.
Sadly – but unsurprisingly – Nintendo wasn't amused by the infringement of its copyright, and requested that it be taken down.
Spoilsports!
---
Bonus content
Before we wrap things up for another week, let me first highlight a few extra bits around the site that I hope you'll enjoy reading.
Chris Schroeder fired up his Xbox One to review Dungeon of the Endless, an indie game that recently made its way to the console after enjoying considerable success on mobile devices. He loved its mashup of genres, multiplayer availability, and ease of gameplay – but there were a few downsides too.
Robbie Khan tested the Choetec T516 Iron, a versatile Qi wireless charging stand with a stylish design and aluminum construction. Its solid build, ease of use and affordable price helped it to achieve a very respectable score in his review, but there's definitely a bit of room for improvement.
And Robbie also reviewed the Samsung Fast Charge Wireless Charging Stand. He wasn't too impressed by its high price, or by the way that Samsung short-changes European buyers compared with those in the US – but there's still plenty to like about it, which is why it got a high score in his review too.
---
The week ahead
After Windows 10 Mobile Insider Preview build 14316 was held back this week due to a cellular bug, we're expecting it (or perhaps a slightly newer build) to arrive in the coming days with that issue fixed.
On Tuesday, HTC will finally unveil its new flagship phone, the 10, in an online launch event. The company admitted in February that its 2015 flagships failed to meet expectations, and after three successive quarterly losses, it really needs the new device to be a sales success. Even so, HTC may be making its job a bit harder by pushing expectations for the device to astronomical levels – given how strong the competition is in the flagship space, it may find it difficult to live up to its own hype.
And Lumia fans take note: on Tuesday, the @LumiaVoices account – the home of Microsoft's smartphone community on Twitter – will shut down. Users are being directed to the generic @Lumia and @Microsoft accounts instead "for the latest news", but it seems Microsoft no longer intends to provide a dedicated account to support and foster its mobile community.
Along with the usual mix of official news, juicy rumors, and intriguing insights, next week looks set to be another exciting one across the tech world!
---
As ever, there's plenty more to read across the site – including loads of interesting discussions over on our forums.
From all of us on the Neowin team,
have a great weekend!