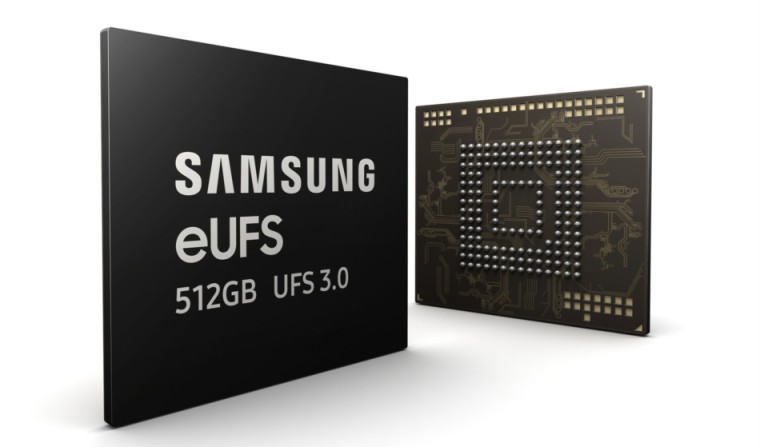 Samsung kicked off production of 512GB embedded Universal Flash Storage (eUFS) 2.1 chips in late 2017 with sequential read and write speeds of up to 860 megabytes per second (Mbps) and 255Mbps, respectively. Now, those speeds will significantly increase for future mobile devices thanks to the next-generation 512GB eUFS 3.0 chips, which hit mass production today.
The South Korean tech giant has announced that the new memory chip is capable of reaching up to 2,100Mbps of read rate and up to 410Mbps of sequential write speed. That means upcoming devices that will be integrated with the new eUFS 3.0 chip can stack up against modern ultra-slim laptops, Samsung claims. In theory, it can enable users to transfer a 3.7GB Full HD movie from a phone to a PC in as fast as three seconds, according to the company.
It's also worth noting that the new 512GB chip is twice as fast as Samsung's 1TB eUFS 2.1 memory, which was produced last month. That chip can reach only up to 1,000Mbps of sequential read speed and up to 260Mbps of sequential write speeds.
Samsung said the 512GB eUFS 3.0 chip will roll out before the end of this month along with the 128GB version. The company also plans to begin manufacturing the 256GB and 1TB models in the second half of this year.