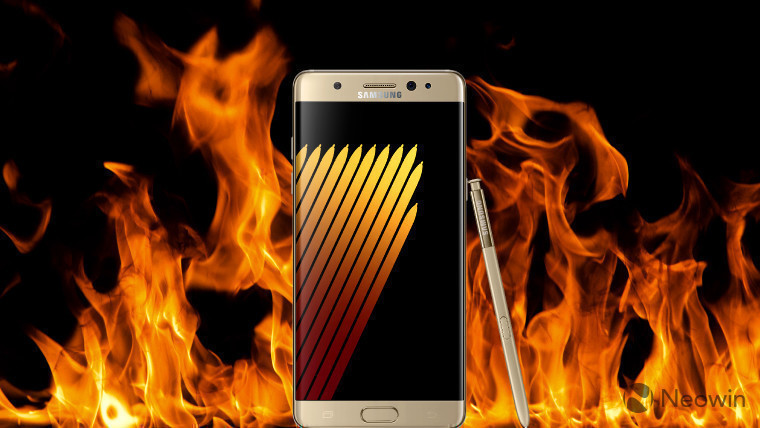 With an official recall process now underway, Samsung is preparing to put the saga of its fiery flagship behind it.
It's been a few weeks since the company suspended sales of the Galaxy Note7, following numerous reports of the device catching fire and exploding, with some incidents occurring during 'normal use'. At last count, on September 15, the Consumer Product Safety Commission said that there had been 92 documented incidents in the US alone, including 55 in which property or vehicles had been damaged, and 26 in which people had suffered injuries.
On Friday, Samsung said that it was planning to resume sales of the Galaxy Note7 in its home market of South Korea on September 28. Now, citing internal documentation, VentureBeat reports that the company intends to begin selling the device again in the United States on October 21.
Samsung faces an uphill struggle in winning back consumer confidence after the widely publicized recall of its latest and greatest device. Aviation authorities have banned the use of the handset on planes; on some flights, passengers have even reported that flight attendants have announced a blanket ban on the use of all Samsung devices onboard.
Some Galaxy Note7 owners who have been attempting to return their devices to Samsung under the recall program have reported being unable to do so, as couriers such as FedEx and UPS have refused to transport the devices due to safety concerns.
The spectre of litigation is also looming over Samsung. The first lawsuit was filed against the company a few days ago in the US, by a Galaxy Note7 owner claiming to have suffered injuries after his handset exploded.
Source: VentureBeat