Weekend PC Game Deals is where the hottest gaming deals from all over the internet are gathered into one place, every week, for your consumption. So kick back, relax, and hold on to your wallets.
It is time for another Humble Choice refresh. Coming in this month is another set of 12 games for you to choose from depending on the selected tier. Here are latest offerings plus links to their store pages for checking out reviews and features:
To pick up three of the listed games you'll have to put down $14.99 as part of the Humble Choice Basic tier. Choosing nine games will cost $19.99 instead. As always, those still with Humble Monthly subscriptions can grab ten games for $12.99 instead.
These specific games on offer will be available on Humble until December 7. In addition to the games, Choice members also gain the DRM-free titles of Humble Trove as well as a bonus 20% discount on items sold on the Humble Store.
At the same time, an assortment of survival games is being offered up in Humble's latest standard gaming bundle deal: Survive or Die.
It kicks things off with a copy of How to Survive 2 in the $1 section. Moving up, the average price tier currently stands at around $13.50, and it gets you copies of Dead in Vinland, Die Young, and Empyrion - Galactic Survival. The final tier injects three more games to the bundle, them being SCUM, The Wild Eight, and Breathedge.
As usual there's a couple of weeks left on the bundle's counter before it goes away. Keep in mind other gaming bundles from previous weeks that put together Sonic games, Aspyr-published titles, and popular fighting experiences are still available as well.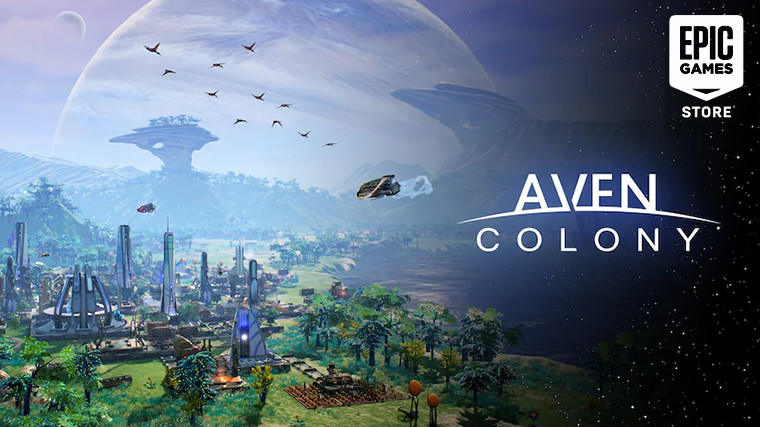 With its Halloween giveaways train coming to an stop, Epic this week brought out Aven Colony as its latest freebie.
In this city building strategy game you'll be building cities, discovering alien ruins, meeting alien species, and more as part of humanity's first extrasolar settlement. There's both a campaign with various missions and a free building Sandbox mode available.
The Aven Colony giveaway is set to last until Thursday, November 11. Epic doesn't have a game giveaway next week, instead it is offering a premium character pack for the free-to-play competitive shooter Rogue Company. Don't forget the latest $10 Epic Coupon offer is still available as well.
Free Events
After a week's break from free events, the free-to-play promotions have returned, but only carrying a single game.
The sole free weekend available currently is for Ubisoft's open world cooperative-focused title Ghost Recon Breakpoint. The company is offering the full experience to try out through November 7 via its Ubisoft Connect launcher, where up to four players can descend upon the island chain of Auroa for tactical action.
Big Deals
Not many games from big publishers have gone on sale this weekend, mainly due to the massive Halloween specials from last week coming to an end. There are still some interesting discounts for AAA hits, like the Doom franchise and Mass Effect games, as well as indie gems to peruse this weekend. Find our highlights list below:
DRM-free Goodness
With its Halloween sale behind it, GOG's latest sales have the Metro franchise, games from Japan, and more:
Keep in mind that availability and pricing for some deals could vary depending on the region.
---
That's it for our pick of this weekend's PC game deals, and hopefully, some of you have enough self-restraint not to keep adding to your ever-growing backlogs. As always, there's an enormous amount of other deals ready and waiting all over the interwebs as well as in services you may already subscribe to if you comb through them, so keep your eyes open for those, and have a great weekend.
Neowin may earn a small commission from qualifying purchases.