Claim your complimentary eBook (worth $41) for free, before the offer expires tomorrow May 10.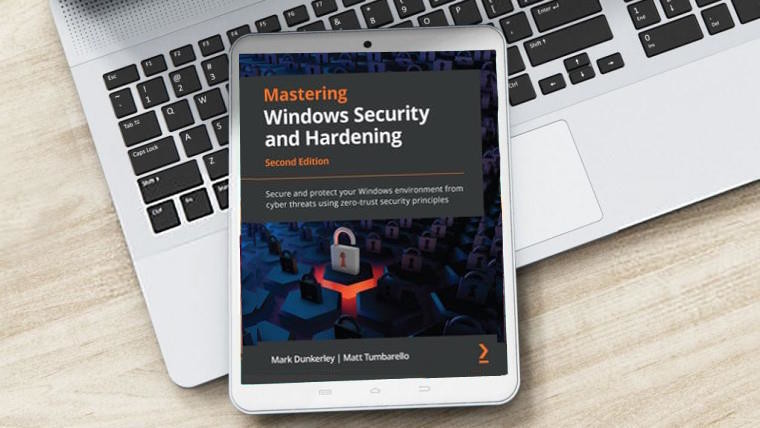 Are you looking for the most current and effective ways to protect Windows-based systems from being compromised by intruders?
This updated second edition is a detailed guide that helps you gain the expertise to implement efficient security measures and create robust defense solutions using modern technologies.
The first part of the book covers security fundamentals with details around building and implementing baseline controls. As you advance, you'll learn how to effectively secure and harden your Windows-based systems through hardware, virtualization, networking, and identity and access management (IAM).
The second section will cover administering security controls for Windows clients and servers with remote policy management using Intune, Configuration Manager, Group Policy, Defender for Endpoint, and other Microsoft 365 and Azure cloud security technologies. In the last section, you'll discover how to protect, detect, and respond with security monitoring, reporting, operations, testing, and auditing.
By the end of this book, you'll have developed an understanding of the processes and tools involved in enforcing security controls and implementing zero-trust security principles to protect Windows systems.
This free offer expires tomorrow, May 10.
How to get it
Please ensure you read the terms and conditions to claim this offer. Complete and verifiable information is required in order to receive this free offer. If you have previously made use of these free offers, you will not need to re-register. While supplies last!
Mastering Windows Security and Hardening - Second Edition ($41 Value) - free download
Offered by Packt Publishing, view their other free resources. Expires May 10.
---
We post these because we earn commission on each lead so as not to rely solely on advertising, which many of our readers block. It all helps toward paying staff reporters, servers and hosting costs.
Other ways to support Neowin
The above not doing it for you, but still want to help? Check out the links below.
Disclosure: An account at Neowin Deals is required to participate in any deals powered by our affiliate, StackCommerce. For a full description of StackCommerce's privacy guidelines, go here. Neowin benefits from shared revenue of each sale made through our branded deals site.