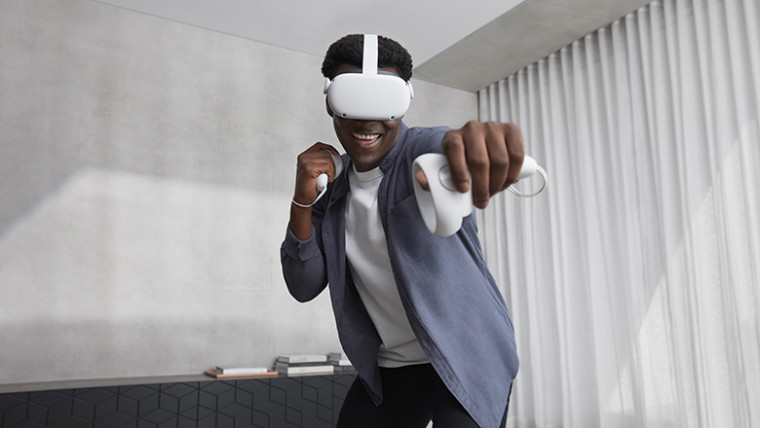 For years, Apple has been rumored to be working on virtual reality or augmented reality headsets, but we have yet to see any of those reports materialize. If you were hoping for even more reports without official confirmation from Apple, today is your lucky day.
According to a new report from Bloomberg's Mark Gurman, Apple is planning to launch a standalone VR-focused headset at some point in 2022, but it will be a high-end niche product, with Apple reportedly having "conservative" sales expectations. The virtual environment will include gaming, communication, and video content, and while AR support will exist in some capacity, the report claims it will be limited. While Apple has displayed more interest in augmented reality so far, the focus for this headset is on VR, and the goal is simply to get people ready for an eventual pair of AR glasses, which are also in development with the codename N421.
The VR headset, with the codename N301, is apparently going to be a premium piece of hardware in more than one way. The report claims Apple is using some of its most powerful processors in the device, with performance edging out the Apple M1 chipset in the latest Mac devices introduces in November. On top of that, the headset has a fan to keep running cool. Additionally, the displays will also have "much higher resolution" than existing VR headsets. However, that will go along with a price tag that's also significantly higher than that of rival products, with some insiders even claiming each Apple Store may only sell one device per day.
Interestingly, the inclusion of high-performance components and a fan made the headset too big and cumbersome, so Apple has seemingly removed the space that would allow users with glasses to actually wear the headset. Instead, the company has designed a way for prescription lenses to be inserted into the headset for users that need them. Apple is also using a fabric exterior to help the device be lighter considering the weight of its internals.
According to the report, the headset is in late prototyping stages, but it hasn't been finalized and could still change significantly or be canceled altogether before making it to market. Apple has been making investments in the VR space, though, so it wouldn't be surprising if something is afoot.