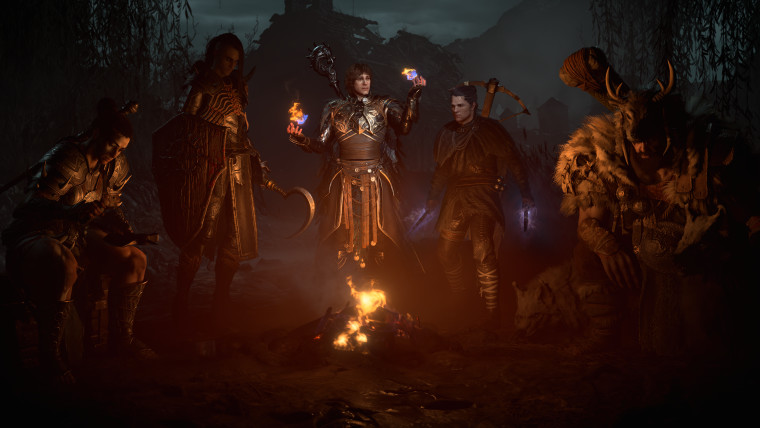 As we await the launch of Blizzard Entertainment's long-awaited action RPG sequel Diablo IV, NVIDIA has just announced a nice offer for people who will be purchasing new GeForce graphics cards in the next few weeks.
NVIDIA's blog post states that from now until June 13, people who buy GeForce RTX 4070, 4070 Ti, 4080, and 4090 graphics cards, or have one inside a new gaming PC, will get a digital code for a free copy of Diablo IV. The code for the game will also contain some extra in-game items for Diablo IV and other Blizzard games like World of Warcraft, Diablo III, and Diablo Immortal.
In addition, NVIDIA has announced that the upcoming "Server Slam" online test for Diablo IV from May 12-14 will support its DLSS 3 feature for GeForce Series 40 GPUs so players can get better frame rates. The full game will also support DLSS 3, and NVIDIA will support ray tracing for the game sometime after launch. You can get these GeForce Series 40 cards from companies like ZOTAC, Gigabyte, ASUS, MSI, and others. You can also go ahead and download the latest NVIDIA drivers that will support the Diablo IV "Server Slam"
The full game is due for release on June 1 for pre-orders, and June 5 for everyone else. You can go ahead and check out the game's PC hardware requirements now. In addition to the PC, Diablo IV is also coming to Microsoft's Xbox One and Xbox Series X|S consoles, and Sony's PlayStation 4 and PlayStation 5 consoles. You can pre-order the game on Amazon now.
As an Amazon Associate when you purchase through links on our site, we earn from qualifying purchases.