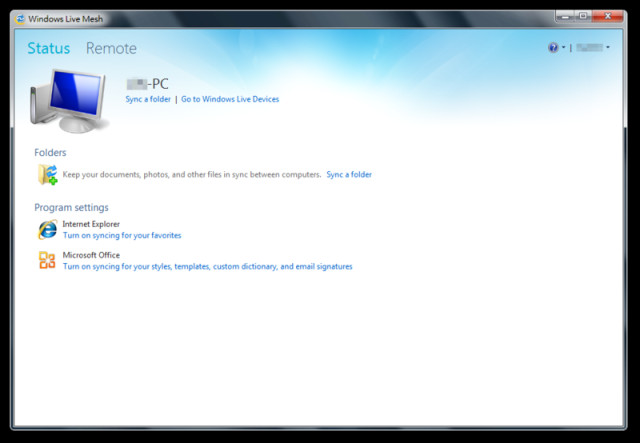 Earlier this year, Microsoft quietly removed Windows Live Mesh, its file synchronization and remote desktop app, from the list of programs in Windows Essentials 2012, replacing it with SkyDrive. Today, Microsoft confirmed that its support for Windows Live Mesh will end in just a couple of months.
In a post on the official SkyDrive blog, Microsoft said that Live Mesh support will end on February 13th, 2013. The blog added that Microsoft has started to contact the remaining few users of Live Mesh which it says is less than 25,000 users. It added that Microsoft will, " .... provide a set of instructions on how to keep their files in sync and alternative options for some of the features they're still using."
Windows Live Mesh launched in late 2008 and Microsoft said that at one point it did have a few million users. However, it added that a lot has changed in terms of storing files remotely and that its SkyDrive cloud-based service is, in the company's opinion, a better way to handle those tasks. Microsoft also said in today's blog post that it now has over 200 million users that access SkyDrive accounts.
Live Mesh also allowed users to access their PC remotely, which SkyDrive currently doesn't offer. Microsoft said that its own Remote Desktop Connection, along with the third party LogMeIn Pro software, can handle those kinds of tasks.
Source: SkyDrive blog | Image via Microsoft