Google has announced that Google Pay users in the United States can now send remittance payments to users in India and Singapore. By the end of the year, it expects that the number of recipient countries and territories will rise to 280. The feature is enabled through integrations with Western Union and Wise (formerly TransferWise).
To send money on Google Pay, you'll need to search for a Google Pay user that you want to send money to and then tap the Pay button. After pressing this, you'll be able to choose whether you want to make the payment through Western Union or Wise. Between now and June 16, Western Union will waive transfer fees for remittance payments made on Google Pay and Wise will make users' first transfer free as long as the payment is under $500.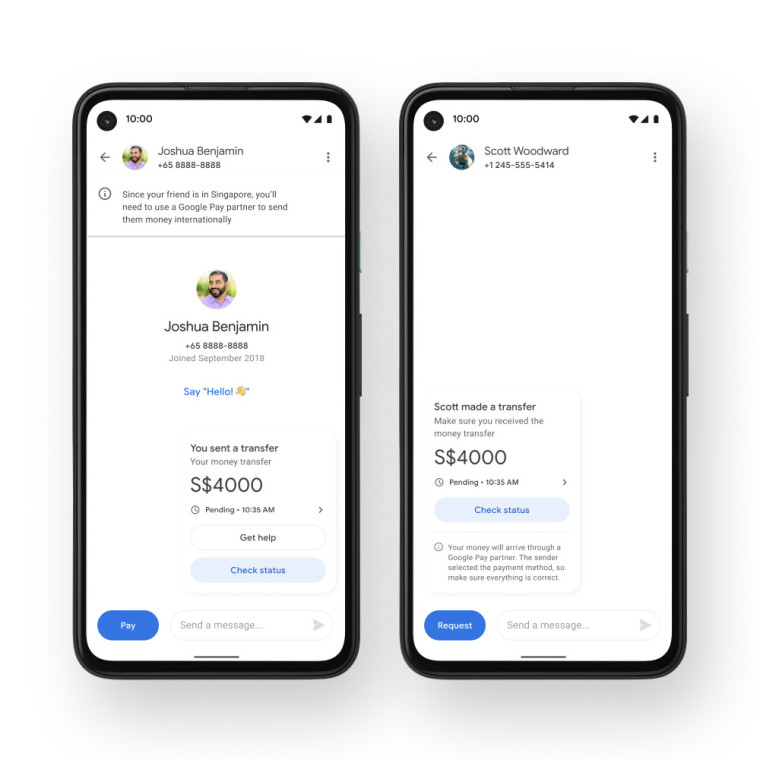 Discussing the product offering, Viola Gauci, Product Manager, Google Pay, said:
"For some, sending money back to their home countries is a regular activity and we are making it more accessible by adding it to the app that you use for your everyday money tasks. Working with Western Union and Wise, we're now able to give those with family abroad a simple, safe and reliable way to send money abroad."
According to Google, almost $700 billion is sent abroad to friends and family to help pay for essentials and cover other expenditures. Citing MasterCard, Google said that 73% of people regularly send money abroad. Due to the pandemic, 38% of respondents said they had greater involvement in international payments.
For the time being, Western Union and Wise will control the fees it levies on users, however, with Google's involvement, it will be interesting to see whether there's a way to further lower fees. One of the United Nation's Sustainable Development Goal targets is to reduce remittance fees to less than 3% of the amount being sent by 2030. While remittance services like Wise do offer better prices than some banks, they still haven't reached the aforementioned target.