While full-sized desktop computers are still around, tablets and smartphones have proven that technology has come far enough to essentially cram a fully capable computer into a space that is suitable for your pants pocket, a purse, or a small backpack. This idea of shrinking hardware hasn't been overlooked by manufacturers as several now feature space-saving designs based on mobile hardware.

Such is the case with Sapphire's new Edge VS8 mini-PC powered by AMD's A8 APU. The system is hardly any larger than an external optical drive, measuring 19.7 x 18.2 x 3.1 cms. Net weight for the mini PC is just 660g.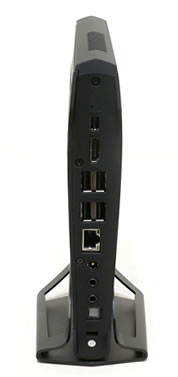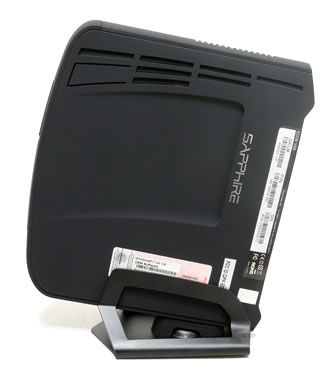 The Edge VS8 ships with AMD's quad-core A8-4555M clocked at 1.6GHz, 4GB of DDR3 memory, AMD Radeon HD 7600G graphics and a 500GB 2.5-inch SATA hard drive. The Edge VS8 comes with built-in support for Bluetooth 3.0 as well as 802.11 b/g/n wireless and a bevy of rear I/O connections. Our review unit had Windows 7 installed but Sapphire also configures these systems with Windows 8 if you so choose.
Read: Sapphire Edge VS8 Review: The $500 Mini PC

These articles are brought to you in partnership with TechSpot.